In a pre-lunch session at the Kremlin Palace, Saudi King Salman, Russian President Vladimir Putin and the translator sat together for a simple cup of tea.
President Putin poured tea for his royal guest at one of the world's most famous political strongholds, the Kremlin Palace.
The simple tea session was followed by a large reception in Moscow to celebrate King Salman's current official visit to Russia.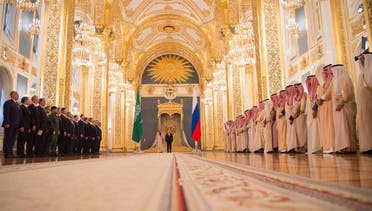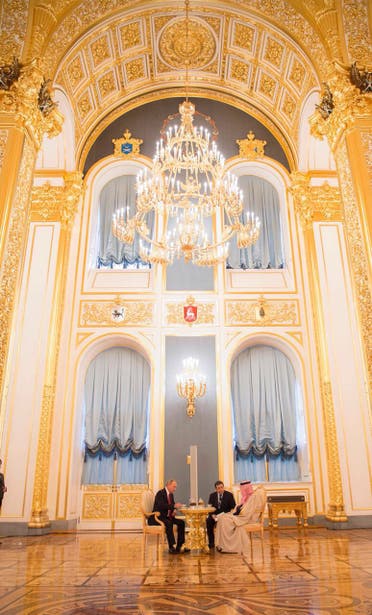 The historic visit witnessed the signing of agreements in various fields between the two sides, including oil, gas and other projects that King Salman discussed with his Russian counterpart.
Saudi-Russian relations have been developing since the beginning of diplomatic activity in 1990, and a series of communications between the two countries have been launched. King Salman's visit is the first of its kind by a Saudi king.
At the Kremlin Palace
The photos show the famous Kremlin Palace in the Russian capital. The word "Kremlin," in Russian language means "castle" or fortress." It is home to several luxury palaces that once belonged to the tsar and his men before turning into museums.
The Kremlin is located in the center of Moscow on the hill of Porvitsky, on the left side of the Muskova River, where the Niagelinaya River flows.
Russian Emperor Ivan III, who ruled between 1440 and 1505, brought architects from Russia and Italy to renovate the Kremlin, blending and incorporating Russian and Italian art work in its remarkable designs.