Saudi monarch King Salman bin Abdul Aziz said on Sunday that "what links Saudi Arabia to Iraq is not just geography and common interests but ties of fraternity, blood, history and destiny".
King Salman said during a speech on the occasion of the signing of the Saudi-Iraqi Coordination Council: "I look forward to the meetings of the Saudi-Iraqi Coordination Council to move towards a broader and more welcoming horizon".
"We congratulate our brothers in Iraq on the achievements made in eradicating and defeating terrorism," the Saudi king added. "We affirm our support for the unity and stability of Iraq."
King Salman bin Abdulaziz and Iraqi Prime Minister Haider al-Abadi signed a memorandum of understanding on Sunday to establish the joint Saudi-Iraqi Coordination Council.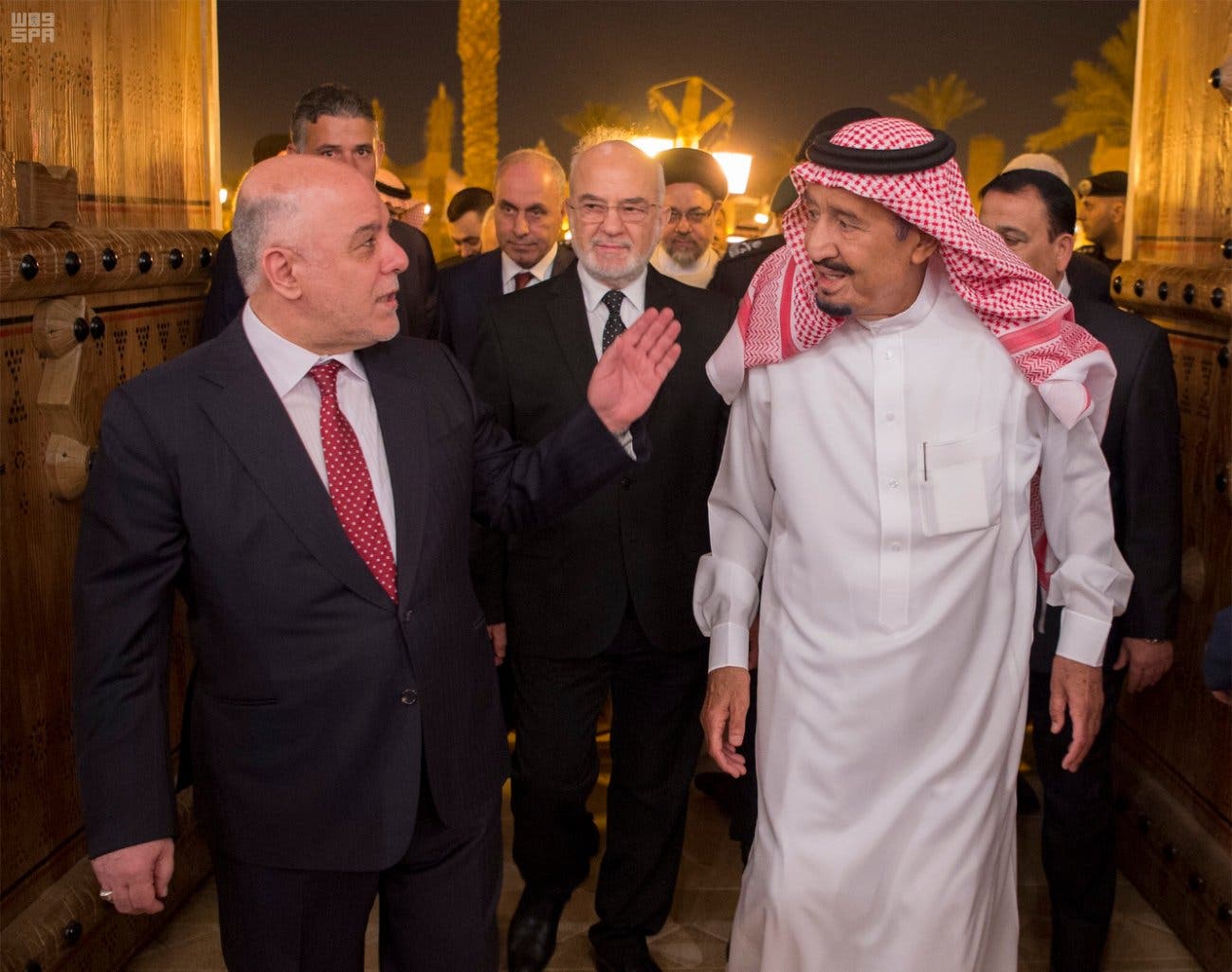 The council, which was approved by the Saudi cabinet in August, aims to raise the level of strategic, investment and cultural relations between the two countries, opening a new window for Iraq to revive its economy.
King Salman has repeatedly stressed during the past year the significance of supporting Iraq, its security and stability, prompting the re-opening of the new Arar border crossing after it was closed for more than 27 years. Last week, Iraq and Saudi Arabia also opened air links when Saudi budget carrier flynas made the first commercial flight from Riyadh to Baghdad since 1990.