A senior Houthi militia leader was killed along with a number of his other soldiers in Hajja province in north-west Yemen by an Arab Coalition air strike on Thursday.
A Yemeni military source confirmed that Houthi leader Ibrahim Abdullah al-Moayed, one of the most prominent field commanders in the Saada battlefront.
A fifth military region command statement issued by the media center said that coalition aircraft targeted al-Moayad and his soldiers in the Mazraq area, while heading towards the Alba front after attending a meeting with militia leaders.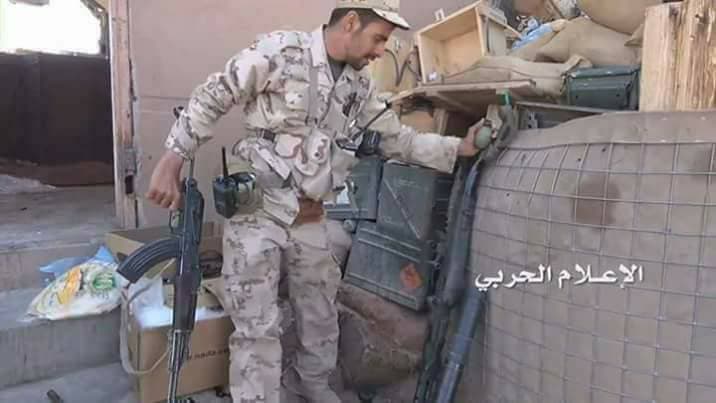 Al-Moayed is the son of Houthi clan leader Abdullah al-Moayed. He was appointed deputy minister of civil service by the militia government. He is the third of his brothers who were killed fighting the Yemeni people and their legitimate government.
The Houthi militia confirmed the death of al-Moayad on social networking sites where photographs of him with his father's, who is dubbed the 'teacher' as he represents one of the most important religious references to the Houthis.