Spokesman of the Arab Coalition to support legitimacy in Yemen, Colonel Turki al-Maliki, stated that on the early hours of Friday morning a ballistic missile from Yemen was fired towards the Kingdom's southern border.
Colonel al-Maliki said that the missile was directed at the southern border village of Najran targeting a civilian populated area.
The missile landed on a residential complex inhabited by resident workers. A fire at the site was put out leaving extensive property damage and only one minor injury to a worker was registered.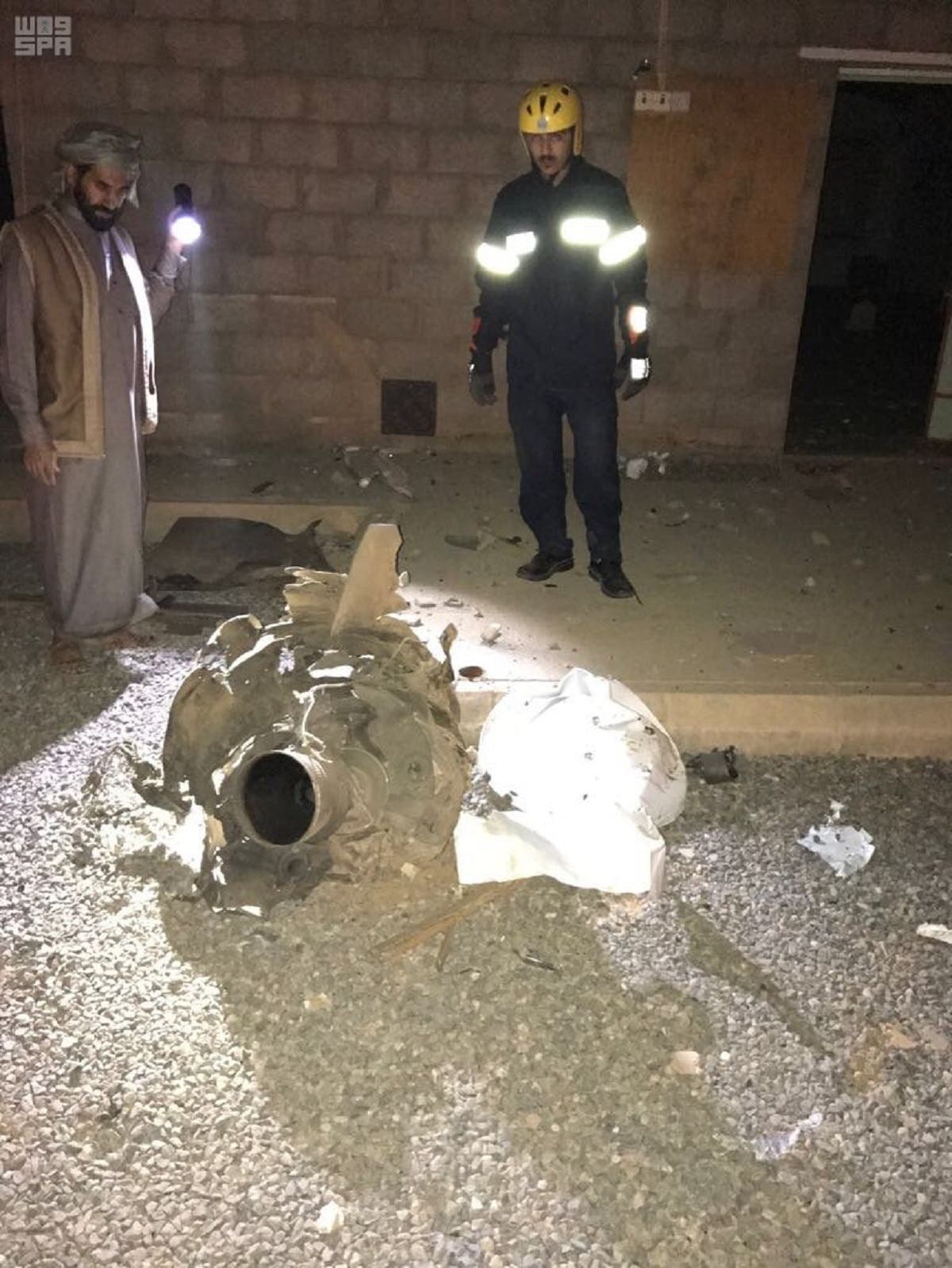 Al-Maliki said that this hostile act by the Houthi armed militias is the result of the continuous arms and missile smuggling from a regional party supporting them to threaten the security of Saudi Arabia. He added that the launch of ballistic missiles towards populated cities and villages violates international law.