In a new massacre to add to its balance of violations against Yemeni children, Houthi militias and forces loyal to ousted Ali Abdullah Saleh indiscriminately shelled residential neighborhoods in the city of Taiz killing seven children and wounding four others.
Sources told Al Arabiya that in another attack a mortar shell fired by militia forces targeted houses in the Anaswa area of the district of Bir Basha in Taiz killing five children and wounding three.
The children killed in the Bir Bahsa assault were identified as Ammar Mohamed Ibrahim, Ahmed Mahyoub, Mohammed Mahyoub , Ammar Mahioub and Amro Mahjoub.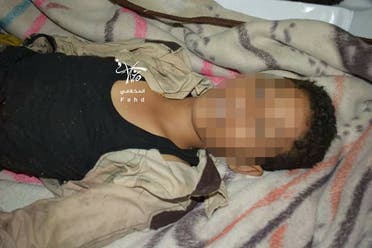 The wounded children were identified as Muammar Jamil, Mohammed Saif and Amr Mohamed Ibrahim.
The Houthi militias are continuing their artillery and rocket attacks on residential neighborhoods in the city of Taiz on a daily basis, causing a number of civilian casualties and extensive damage to homes and property.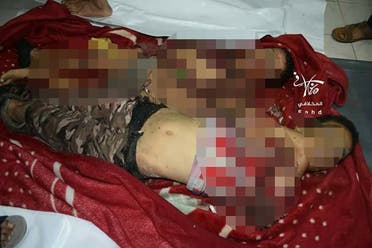 A recent non-governmental human rights report accused the United Nations of ignoring the scale of abuses against children in Taiz province by Houthi militias.
More than 700 children have been killed in Taiz since the beginning of the war, and 2,700 others have been wounded by the Houthi and Saleh militias, according to the Human Rights Information and Training Center.