The King Abdullah Specialist Pediatric Hospital at King Abdulaziz Medical City in Riyadh will conduct a surgery to separate two Sudanese twins on Sunday.
The operation, which will be conducted on the directives of Crown Prince Mohammed bin Salman, will separate the 13-month-old conjoined female twins Joud and Junna who are connected through the chest and abdomen areas.
According to Dr Abdullah al-Rabeeah, Advisor to the Royal Court General Supervisor of the King Salman Center for Relief and Humanitarian Works, and head of the surgical team, the twins share a liver and heart valve.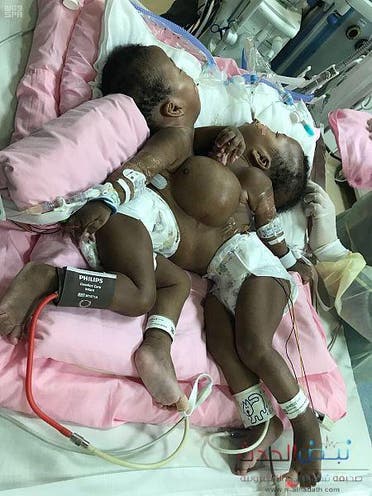 "They suffer from breathing difficulties with a partial failure of the lungs and frequent chest infections and have congenital defects in the pulmonary veins. The expected success rate of the surgery 60 percent, God willing," he said.