A 30-second video showed Prince Mansour bin Muqrin, deputy governor of Asir, just before he got into the helicopter that killed him and a group of officials.
A long tour began on Sunday by Prince Mansour in several locations of the region accompanied by a number of officials. It began on a bus where he listened to an explanation of the area where he was recently appointed as deputy governor.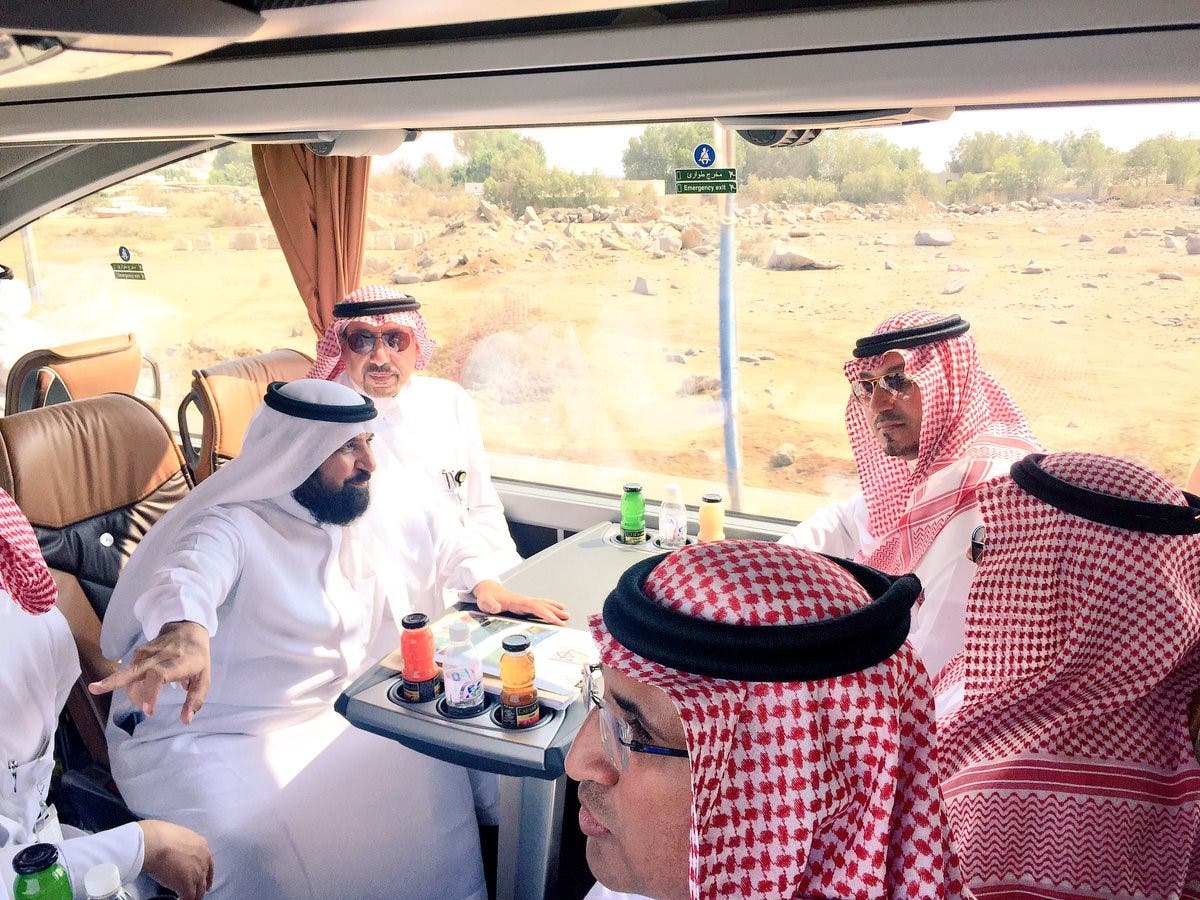 Prince Mansour visited different centers in Asir before he boarded the helicopter.
The last video on the bus, speaking on the Tihama coast of the Asir region, shows a number of officials in the area asking about the details of sites, trees and a number of topics.