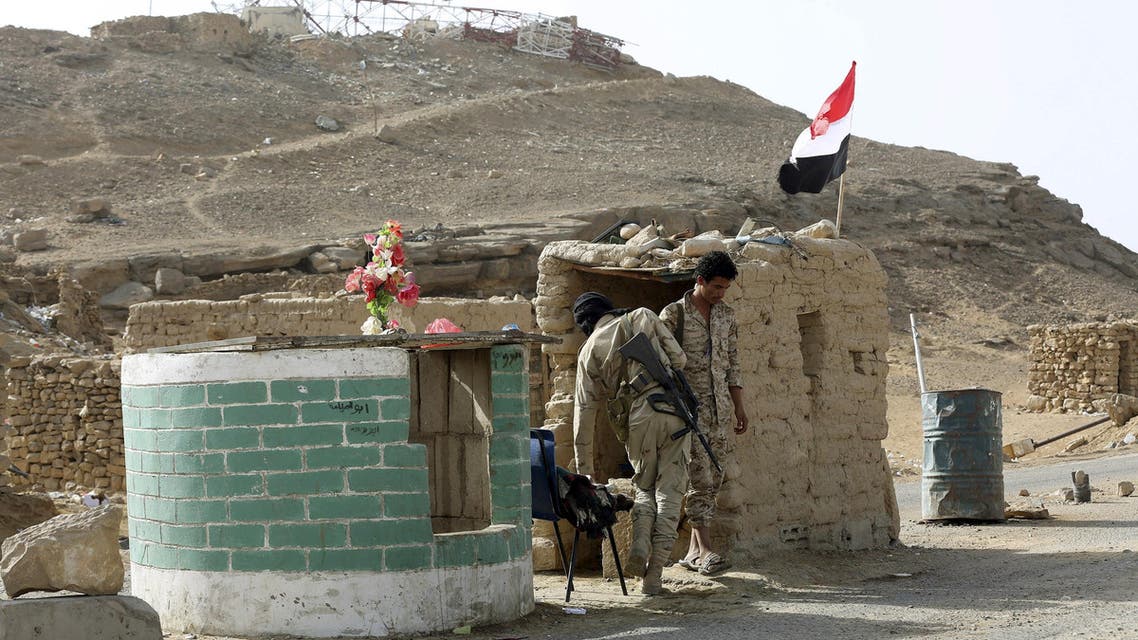 Yemeni national army orders movement of seven brigades from Marib towards Sanaa
The Yemeni national army has issued an order to transport seven brigades from Marib to gain control of Khawlan front then head towards Sanna, according to Al Arabiya and Al Hadath sources.
The sources said that the national army's leaders sent out an urgent order to troops stationed in Nahem front to condense their military operations and to make their way towards Sanaa.
READ ALSO: What we know so far about the situation in Yemen
The orders coincided with dispatched military reinforcements to Nahem and the national army's mobilization from Marib to Khawlan front enroute to Sanaa.
Earlier on Sunday, the Yemeni army's senior military commander said that the national army has completed the first phase of military operations in Nahem, east of Sanaa.
The seventh military zone commander, Maj. Gen. Nasser al-Thebani, said that military operations continue towards achieving the next phase's objectives; to free the capital Sanaa and the remaining Yemeni provinces still under Houthi militia control.
Thebani continued saying: "The national army has achieved great victories over the last two days in Nahem front."
National army forces are fighting with high morale, while Houthi militias are fleeing from their positions collectively, especially in recent days, he added.
Thebani also called on tribes in Sanaa to move against Houthi militias in order to preserve the republican system and Yemen's stability.