Custodian of the Two Holy Mosques King Salman held a session of official talks with King Abdullah of Jordan at his palace in Riyadh on Tuesday.
They discussed the latest developments in the region, particularly those related to Jerusalem and the dangerous repercussions following the US decision recognizing Jerusalem as the capital of Israel and moving of its embassy to Jerusalem.
They emphasized that the US decision will complicate the Palestinian-Israeli conflict in addition to the security and stability in the region.
OPINION: On the road to Jerusalem
During the meeting, the monarchs also asserted the necessity to intensify and coordinate the Arab, Islamic and international efforts in order to protect the historic and firm rights of the Palestinian people over Jerusalem, in addition to the importance of finding a just and lasting solution for the Palestinian cause in accordance with the relevant international resolutions and Arab Peace Initiative.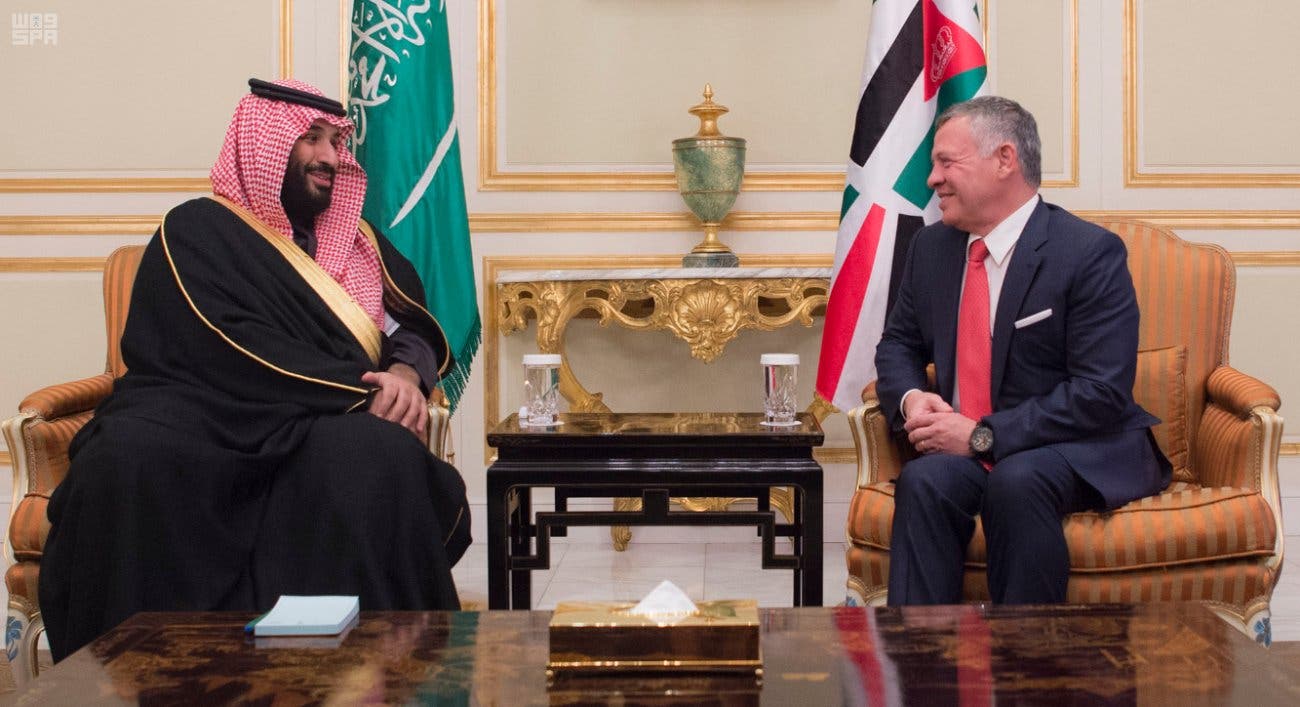 Saudi-Jordan relations
They also reviewed the Saudi-Jordanian relations in various fields and ways of developing them. The ways of coordinating efforts in combatting terrorism were also figured in the talks.
The King hosted a luncheon banquet in honor of King Abdullah and the accompanying delegation. Several emirs, princes, ministers and high ranking civilian and military officials also attended the meeting.
ALSO READ: Palestinian FM: Israel pressuring several states on Jerusalem recognition
Crown Prince Muhammad Bin Salman, deputy premier and minister of defense, also met King Abdullah. They discussed the latest developments in the region, especially the US decision over Jerusalem.
They also reviewed the serious fallout of the decision, which considered as a huge setback for endeavors exerted to drive the peace process forward.
They emphasized the historically well-established rights of the Palestinian people over Jerusalem and other occupied territories, guaranteed by relevant international resolutions.
This article was first published in the Saudi Gazette on December 13, 2017.