Qatar has showcased a new offensive capability that directly endangers its neighbors during its national day parade on December 15, military experts have said.
During a military parade on the Doha corniche, the Qatari armed forces showcased new Chinese-made short-range guided ballistic missile launchers.
According to International Institute for Strategic Studies Senior Fellow for Military Aerospace, Douglas Barrie, the SY400 BP-12A missile system displayed by the Qatari armed forces is a surface attack system, an offensive system.
"This is a short-range ballistic missile intended to engage static or relocatable ground targets at over 200km range," Barrie told Al Arabiya English. "Acquired in reasonable numbers such a system would provide a useful surface attack capability," he added.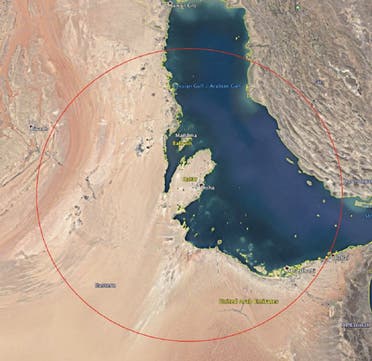 The systems range is up to 400km meaning that they are capable of striking targets in Manama, Abu Dhabi, Dubai and Riyadh.
"Qatar's showing off its SY400 one day prior to Trump's National Security Strategy speech was ill conceived," said Theodore Karasik, Senior Advisor at Washington-based think tank Gulf State Analytics (GSA).
"SY400 is an offensive missile with reach that only is against its Arab Gulf neighbors. Qatar effectively is showing the Anti-Terror Quartet that Doha can attack them if necessary," Karasik told Al Arabiya English.
The purchase seems unlike the Qatari military procurement trends, warned Durham university researcher and advisor to GSA Matthew Hedges.
"Qatar has been following a Western-style missile defense procurement, acquiring the British Rapier surface to air missile defense systems, the American PATRIOT systems and recently agreeing to purchase the THAAD missile defense system from the US," he said.
"The official unveiling of the offensively modified SY400 system with the longer range BP-12A launchers illustrates a highly aggressive move on behalf of Doha," Hedges added.
According to Karasik, talks about Qatar's purchase of the SY400 began in the wake of the 2014 Gulf Cooperation Council dispute with Qatar.
At the time, the UAE, Saudi Arabia and Bahrain withdrew their ambassadors from Doha.
"Between then and now, Doha negotiated successfully with Beijing this unannounced deal. Qatar's under the table dealings with China illustrates again that Doha is not to be trusted," warned Karasik.
"Doha, whose MOD announced a recruitment campaign for air defense forces, is seeking to create a protective bubble," he added.