Ans tribe in the central Yemeni province of Zamar announced on Monday that it had stepped up its attacks against the Houthi militia, which it described as "terrorist", because of its violations against the tribe and its people.
The Ans tribe called for an extended and emergency meeting, following the Houthi militia's storming of the village of Waqra attempting to kidnap tribal leaders.
The tribe expressed their refusal, in a statement following the meeting, to hand over members of the tribe called by the Houthi militias for any charges considering that the militias are not the legitimate authority.
The tribe agreed to stop Houthi militias from entering the territory of the Ans tribe and its areas, and to resist any military operations and confront them.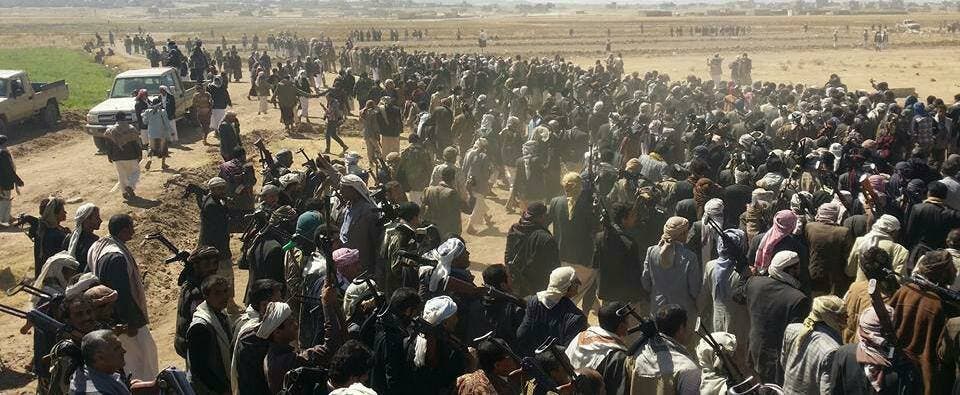 Ans tribe also demanded control over the security departments of Ans and Mif'at Ans and not to recognize or deal with the Houthi leadership in these two administrations.
The Houthi militias are facing resistance from the Yemeni tribes especially since they killed the late President Ali Abdullah Saleh.
Armed clashes also broke out last week between tribesmen in the Hattab district of Hamdan province north of Sanaa and the Houthi militias.
The Al-Aamas tribes also confronted a Houthi military attack and declared their stand against them.
In addition to its rapid collapse on the battlefields facing the Yemeni army and the Arab coalition, the Houthi militias are fearful of the tribes, especially in Sanaa and Zamar, who are waiting for a chance to attack them over their constant violations in the name of their destructive sectarian project.