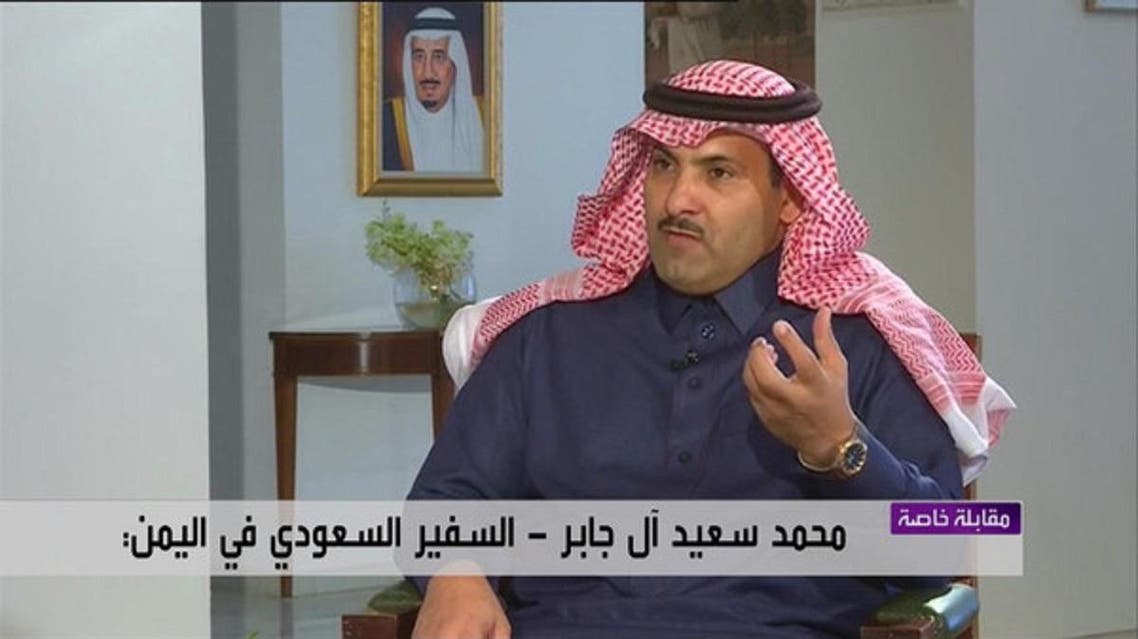 EXCLUSIVE: Saudi envoy says Yemenis given 40,000 work permits in six months
As many as 40,000 work visas have been issued to Yemeni citizens over the past six months to work in the kingdom, Saudi Arabia's ambassador to Yemen, Mohammed al-Jaber, told Al Arabiya English in an interview on Thursday.
Al-Jaber said that the Saudi embassy in Yemen is the only embassy that has granted this many work visas so far. He added that there are nine key ports in Yemen, three of which are controlled by the Houthis and the rest controlled by legitimate army forces.
The Houthis destroyed many of the ports, however, al-Jaber said that the Arab Coalition decided to rebuild them, mainly by providing cranes. They signed an agreement with Yemen's government to secure cranes for the ports of Aden, Mocha and Mukalla which will increase their capacity by 90 percent.
The ambassador said that the cranes will help the ports receive larger amounts of commercial goods and humanitarian aid, as opposed to their current condition which lacks several services and resources.
The installation of the cranes will take 3-4 weeks, depending on the Yemeni government speeding up the paperwork and documents required. Al-Jaber said that Saudi Arabia is ready to cover the costs, which will be between $2-3 million, and oversee the execution.
Supporting Yemen's electric supply
Al-Jaber pointed out that the provision of the cranes is only a part of bigger logistics projects that will support Yemen's ports, including electric power, towing vessels and warehouses for imports. He added that these projects are ongoing and will be announced soon, but the current focus is on increasing energy from 1.1 to 1.4 million metric tons per month.
Al-Jaber said that the primary focus is currently on the Mocha port as it was hit the hardest by the Houthi militia, and the Aden port as it is the main port which receives oil derivatives and other imports.
The Mocha port's imports are expected to increase to 36,000 tons per month, while Aden port imports are meant to increase from 437,000 to 713,000 tons and Mukalla from 44,000 to about 83,000 tons per month.
"There are 23 land, sea and air ports between Saudi Arabia and Yemen for the delivery of humanitarian assistance, including the port of Jazan which is a short distance away, the al-Towal port, the al-Khadra port opposite of Saada and by air through Marib," al-Jaber told Al Arabiya English.
Yemen's currency
Speaking about Saudi Arabia's provision of almost $4 billion in aid to Yemen, al-Jaber said that it helped the Yemeni economy and improved their currency.
"There is a small section of the Yemeni people who are against legitimacy but the larger segment of the population know Saudi Arabia and its humanitarian and historic relations with Yemen," al-Jaber said.
"They know that the kingdom is home to over two million Yemenis who are there on work visas. They know of the ties between both the countries and the volume of humanitarian aid and economic assistance that we have provided."