The Houthi militia in Yemen assassinated activist Reham Bader Mohammed Abdul Wassa (known as Reham Al-Bader) while she was on the humanitarian relief mission east of Taiz.
Al-Bader was killed by a sniper along with another member of the team called Mu'men Saeed Hammoud Salem.
A third team member named Ahmed Mohammed Al-Saamt suffered from serious injuries. The human rights group was working on humanitarian relief campaigns in Yemen.
They worked on documenting humanitarian conditions and violations, where the Houthi militias have targeted relief teams in Sala area east of Taiz.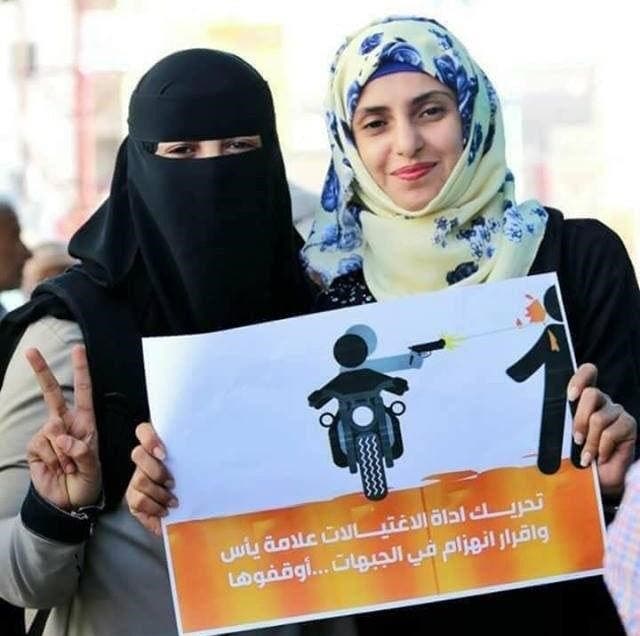 Reham lost her brother activist Ahmed Badr, who was killed on March 22, 2017 in the front of the military hospital in Taiz.
Ahmed Obeid bin Daghr, Prime Minister of Yemen, mourned the death of Reham over his twitter account saying: "My deep condolences to the family of the martyr and the human rights activist, who is a member of the monitoring team at the National Committee for the Investigation of Human Rights Violations, Reham Badr, who was shot dead by the Houthi militia while observing violations that affect the residential neighborhoods in the city of Taiz, may she rest in peace."