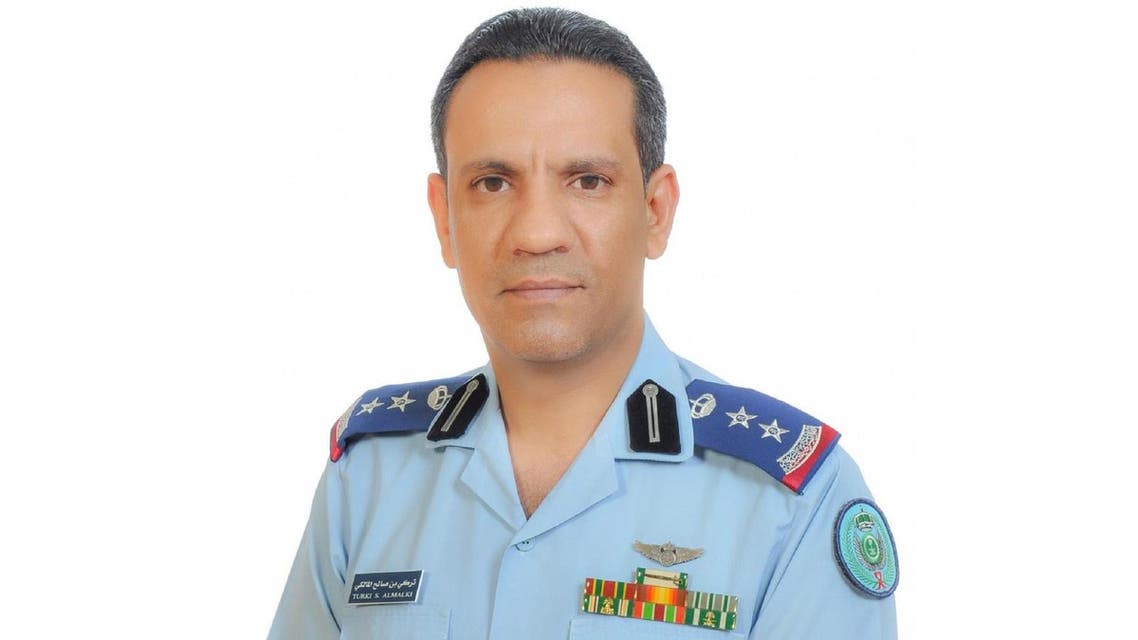 Arab Coalition in Yemen: Saada raid targeted Houthi checkpoint, not civilians
The official spokesperson for the Arab coalition in Yemen, Colonel Turki al-Maliki, said that a recent raid targeted a Houthi militia military checkpoint, not civilians, unlike what some media outlets have reported.
The media agencies claimed that the coalition targeted two civilian cars and a truck on one of the roads south of Saada on Wednesday.
The truck in question, which belongs to the World Food Program, suffered from unintended damages because it was in the operation zone without having filed for a permit for the protection of convoys and relief crew.
This is a given protocol for humanitarian organizations in Yemen. Maliki stressed that the coalition has been committed to adhering to international humanitarian law. This includes the protection of staff and relief organizations.