Protests broke out in Yemen's capital Sanaa on Sunday against the Houthi militia by tens of civilians after the militia closed down gas filling stations for the sixth day in a row.
Yemeni media outlets reported that civilians organized demonstrations and burned car tires in front of the capital's secretariat building. Protesters closed down the main road in front of the building, meanwhile the militia has increased its presence in the streets, especially in areas prone to civilian demonstrations.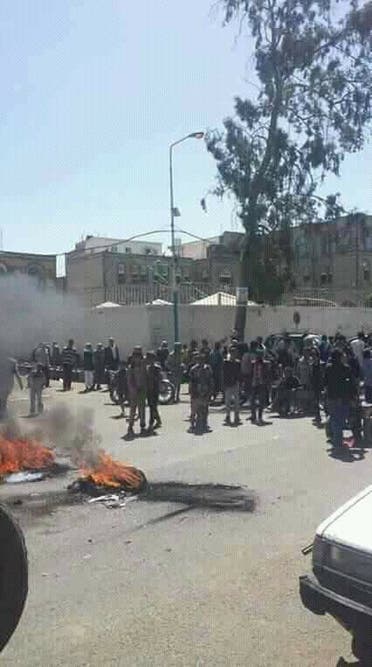 The protests spread into different areas of the capital following an attempt by the militia to suppress other demonstrations in agricultural areas where they arrested a number of protesters amid mounting public discontent.
For days, gas filling stations have been closed down with civilians standing in long lines to attempt filling their cylinders. Gas prices have doubled in the black market and at official filling stations, where the price of a 20-liter gas cylinder in areas controlled by the Houthis has reached 7,000 to 9,000 Riyals versus 4,000 Riyals before the price increase.
The militia is making large amounts of money off of black market trading of oil derivatives, estimated by a local study to amount to about $1.5 million a day from gasoline only.