Sisi to Saudi Crown Prince: Gulf security integral part of Egypt's security
Saudi Crown Prince Mohammed bin Salman kicked off on Sunday his three-day trip to Egypt by holding talks with President Abdel Fattah al-Sisi.
"The security of the Arab Gulf is an integral part of Egypt's security," Sisi stressed to the Saudi crown prince.
Meeting at the Itihadiya palace in Cairo, the two leaders discussed a number of issues related to bilateral relations and underlined the need to maintain efforts to confront regional meddling.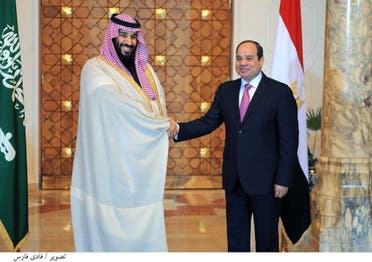 The two officials discussed bilateral ties and ways to develop them in various fields. They also tackled a number of issues on the Arab and Islamic fields, according the Saudi Press Agency.
The addressed developments in the Middle East, regional security and stability and combating terrorism.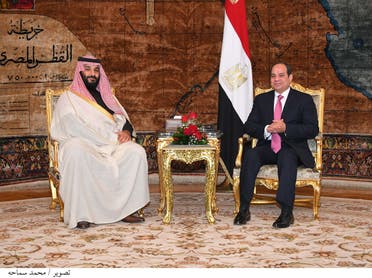 Prince Mohammed and Sisi emphasized coordinating efforts to bolster joint Arab cooperation.
They then oversaw the signing of a number of agreements between Saudi Arabia and Egypt.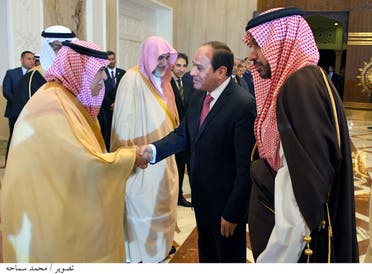 One of the deals was an amended agreement to activate the Saudi-Egyptian Investment Fund. Another tackled pollution and environment protection.
Prince Mohammed and Sisi agreed in talks to bolster economic ties and launch joint projects, "particularly in the tourism sector on the Red Sea", said Egyptian presidential spokesman Bassam Radi.