Sheikh Sultan bin Suhaim said he holds Qatar's former Emir Hamad bin Khalifa responsible for his father's death.
In his first sit down interview with any media outlet, Sheikh Sultan told Al Arabiya News Channel's Turki al-Dakhil that he personally blames Hamad bin Khalifa responsible for poisoning his father, Sheikh Suhaim bin Hamad.
"We lost Sheikh Suhaim through treachery and betrayal and we can prove it in documents and evidence," Sheikh Sultan told Al Arabiya.
"I directly accuse Sheikh Hamad bin Khalifa," he said when asked who he thought was behind the assassination plot behind his father's death in 1985.
PROFILE: Who is Sheikh Sultan bin Suhaim al-Thani?
Sheikh Suhaim bin Hamad bin Abdullah al-Thani was a member of the ruling family of Qatar who served as the country's first foreign minister. His brother, Khalifa bin Hamad al-Thani, was the emir of Qatar at the time.
His son, Sultan, became one of the first to publicly oppose from the current ruling family led by Emir Tamim bin Hamad when several countries decided to sever ties with Qatar over its support and financing of terrorist groups and interfering in the internal affairs of neighboring countries.
'Small regime controlling Qatar'
During the exclusive interview, Sheikh Sultan said that Qatar was not being ruled by the al-Thani family but specifically a group of whom he described as a close-knit "regime".
"It is a regime made up of specific people. Among them Hamad bin Khalifa, Tamim bin Hamad, and Hamad bin Jassim bin Jaber, the biggest criminal among them," he told Al Arabiya.
Hamad bin Jassim, Qatar's former foreign and prime minister, is considered by many as a decisive figure in his role of being Qatar's foreign policy architect for over two decades that resulted in the diplomatic standoff with its Gulf Arab neighbors.
Known in the foreign media press as HBJ, Sheikh Sultan said he had a direct message for him:
"His reckoning will be severe and unimaginable," he told Hamad bin Jassim adding that he wanted to "remind him of something he said in the past, when he appeared before the late Sheikh Zayed, may God have mercy on him, and brought a request of returning with Sheikh Khalifa who was in the UAE at the time."
"He said he will take him and hold him inside the plane's bathroom and lock him inside," he recalled. "I respond to him today with all honor while I am Sultan son of Suhaim, we were loyal to Sheikh Khalifa. I repeat my words: I swear to God your reckoning will be severe. Even the bathroom you speak of has much honor that we wouldn't put you inside of it," Sheikh Sultan said.
'I will return to a liberated Qatar'
Qatar has been embroiled in an ongoing diplomatic and economic crisis with its neighboring countries since June of last year after it was accused of supporting and financing terrorist and banned groups that led to destabilizing the region.
Sheikh Sultan called for an end to the diplomatic stalemate and had organized a meeting last December of al-Thani members who opposed the ruling family. According to him, at least 60 percent of the al-Thani tribe inside and outside of Qatar oppose the ruling family and its government.
In October last year, dozens of men from Qatar's state security stormed his house in Doha and illegally confiscated 137 bags and a number of iron boxes containing the documents and holdings belonging to his late father Sheikh Suhaim.
Despite only living abroad since the crisis first erupted in June last year, rumors and false reports from Qatari-owned outlets suggested Sheikh Sultan had been an expat for much longer, an accusation he called "laughable".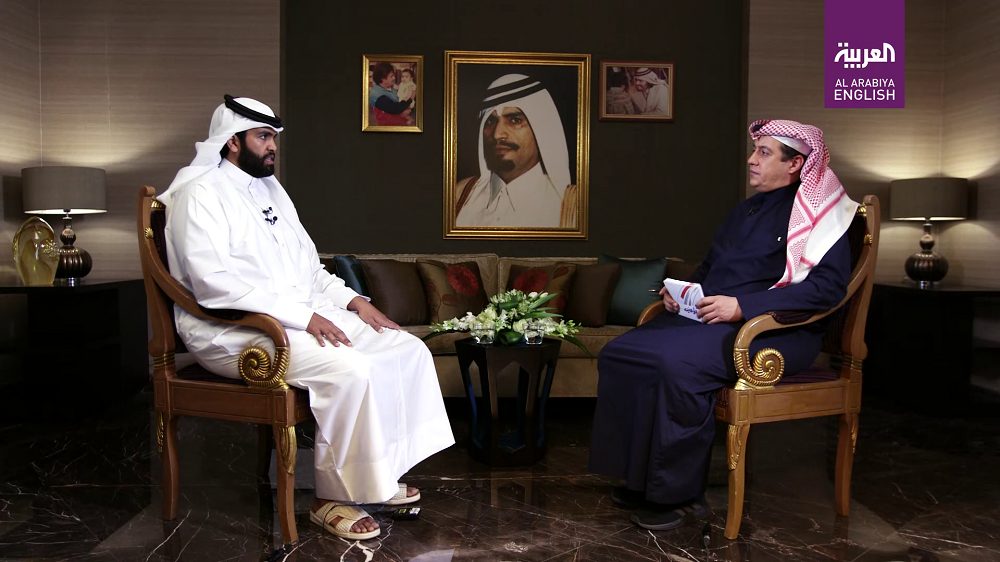 "I did not leave Qatar only until after the crisis by three weeks. I lived all my life in Qatar. I was born, studied and raised there," he said.
"I will return after Qatar is liberated from this brutal occupying regime".