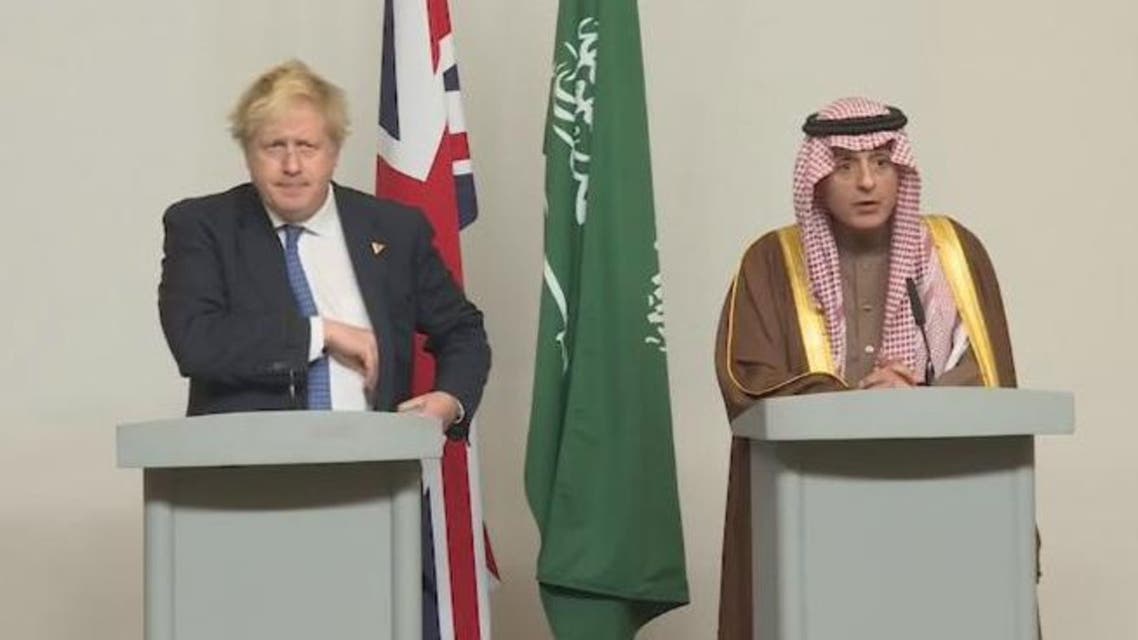 Jubeir: Agreed with UK on need to deter Iran, stop its support for terrorism
"Iran is playing a destructive and dangerous role in Yemen and destabilizing the region," British Foreign Secretary Boris Johnson told a news conference with his Saudi counterpart Adel al-Jubeir on Wednesday night.
"The Saudi government has formed an alliance to support the legitimate government in Yemen," Johnson said. The British minister pointed to "a British-Saudi agreement to control shipping lines in preparation for the opening of Yemeni ports."
For his part, Adel al-Jubeir said that Saudi Arabia agreed with Britain "on the need to deter Iran and stop its support for terrorism."
"We support the transitional process and the political dialogue in Yemen," he added, stressing that "the war there was imposed on us."
He pointed out that "the Houthis have rebuffed all attempts to reach a political solution in Yemen."
The Saudi foreign minister affirmed the Kingdom's continued humanitarian assistance to Yemen after the war.
Jubeir pointed to the launch of a strategic partnership with Britain covering many areas.
In another context, al-Jubeir stressed the existence of great opportunities for cooperation with Britain to achieve the Saudi Vision 2030, adding that "Vision 2030 includes a comprehensive restructuring process."