Away from formalities, Mohammed bin Salman takes a break at New York coffee shop
Saudi Crown Prince Mohammed bin Salman has had a fruitful two-week trip in the US meeting with the country's top leaders in business and politics.
But in an unorthodox move, the crown prince was seen in a casual setting with American businessman Michael Bloomberg at a local coffee shop in New York.
The men were joined by Saudi Ambassador to the US Prince Khalid bin Salman in the short break away from their hectic schedules.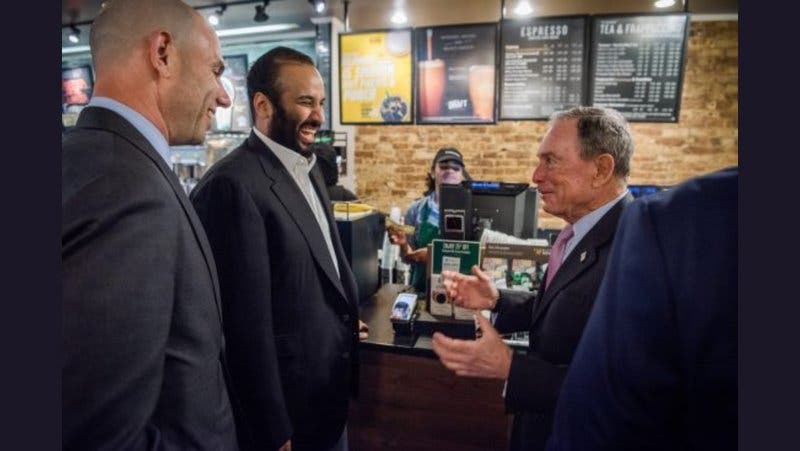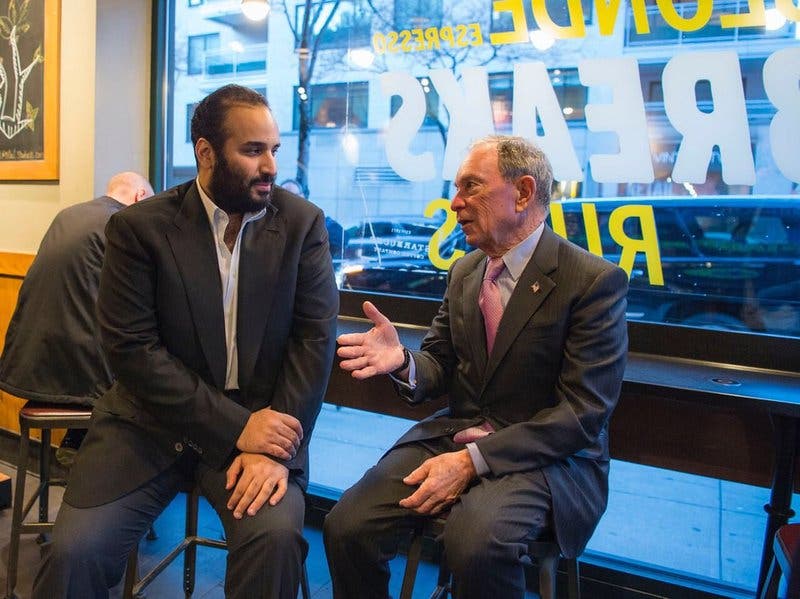 Mohammed bin Salman had formally met the American business mogul and former mayor of New York on Wednesday, as well as Lloyd Blankfein, CEO of Goldman Sachs.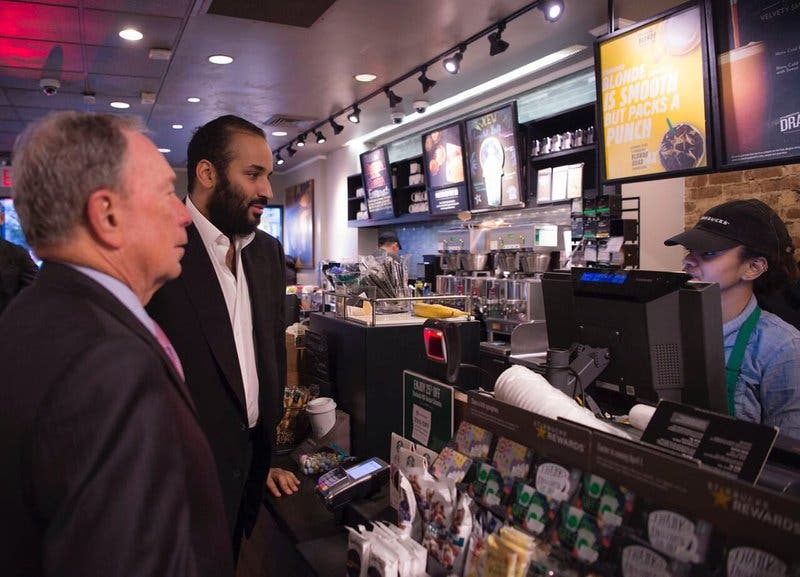 The crown prince also met with 40 executive officials of several major US companies and reviewed the importance of working on joint projects with Saudi Arabia.
Discussions focused on joint projects and ventures regarding Saudi Arabia's mega-project NEOM that will be built near the Red Sea.