Saudi Crown Prince Mohammed bin Salman met with Bill and Melinda Gates Foundation co-founder Bill Gates at his home in Seattle, the Saudi Press Agency reported.
During Friday's meeting, they reviewed aspects of cooperation on a number of joint development programs and projects, SPA said.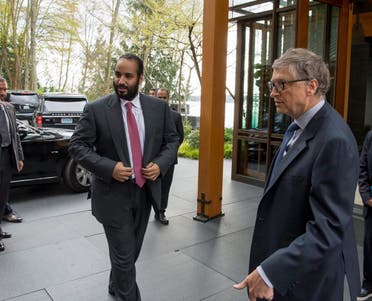 The meeting was attended by Saudi Ambassador to the US Prince Khalid bin Salman and the official delegation accompanying the Crown Prince, the state-run agency added.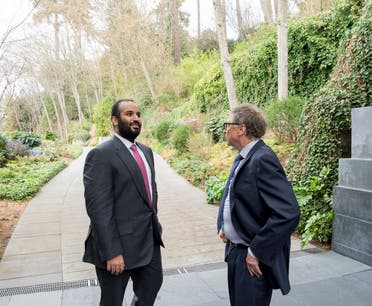 The Crown Prince patronized in Seattle on Friday a signing ceremony for the establishment of a joint project aimed at localizing more than 55% of Saudi Arabia's fixed-wing aircraft and helicopter maintenance, repairs and rehabilitation.