Saudi Crown Prince Mohammed bin Salman patronized in Seattle on Friday a signing ceremony for the establishment of a joint project aimed at localizing more than 55% of Saudi Arabia's fixed-wing aircraft and helicopter maintenance, repairs and rehabilitation.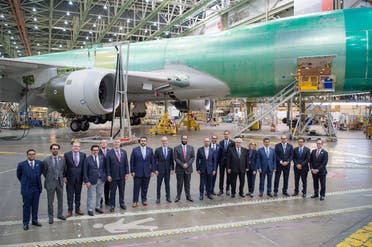 The agreement also includes maintenance to weapon technologies and spare parts in order to achieve the goals set out in the kingdom's Vision 2030, which states that 50 percent of Saudi Arabia's military spending will be localized.
The deal was signed by Ahmed Al-Khateeb, chairman of the board of directors of the Saudi Military Industries Company (SAMI) and Boeing CEO and chairman of board of directors Dennis Muilenburg.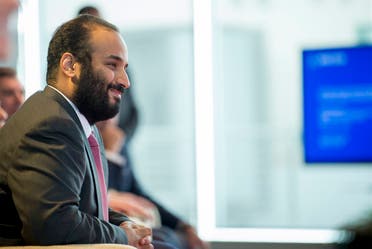 The Crown Prince was also briefed on the activities of Boeing Aircraft Industries. During his tour of the company, he was accompanied by Prince Khalid bin Salman bin Abdulaziz, Saudi Ambassador to the United States of America, and members of the official delegation accompanying the Crown Prince.
Prince Mohammed bin Salman had left New York earlier today for Seattle, Washington State's largest city, often called the Emerald City, and home to a huge tech industry.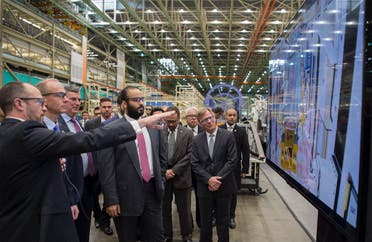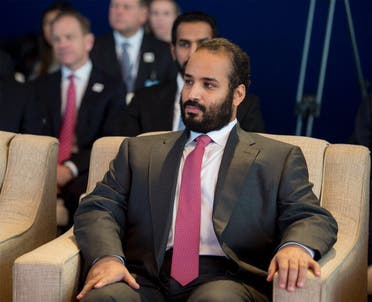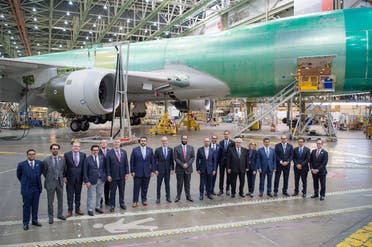 The trip is of equal importance to his visit to Washington, Boston and New York.
Prince Mohammed is set to spend a few days in Seattle, where about 500 giant companies, including Boeing, Microsoft, Costa, Amazon and Starbucks, have their headquarters -adding to that its significant value for the US economy, technology and tourism.
The crown prince earlier met with 40 executive officials of several major US companies and reviewed the importance of working on joint projects with Saudi Arabia.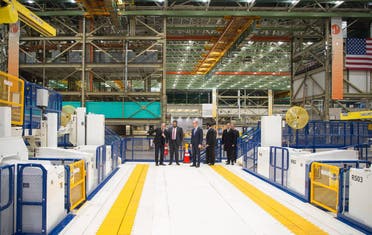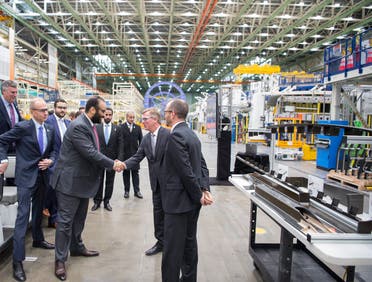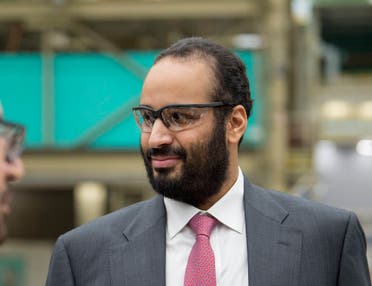 He had also met with the chief executive officers of Morgan Stanley, James Gorman, and JPMorgan Chase, Jamie Dimon, in New York on Friday.
During the two meetings, they exchanged views on the services that the two banks provide in the kingdom, as well as opportunities for cooperation and strategic partnerships.