Yemen's national army has made progress on the ground in the front 'Alab north of the province of Saada, close to Saudi Arabia's border after seizing back strategic heights in the Directorate of Baqm following battles with the Houthi militias.
Brigadier General Saleh Qaroush, the commander of the fifth brigade of the border guards in Yemen's army, said in a statement to Al Arabiya that a special unit was able to carry out a successful infiltration into the positions of the militias stationed in Taba al-Hamra and Janah Al Saqr.
Qaroush pointed out that the areas that have been controlled will cut the supply line to the militias as it overlooks the areas of Khashan and Abwab Al Hadid, pointing out that about five elements of the Iran-backed Houthis were killed, including a sniper, while the rest fled.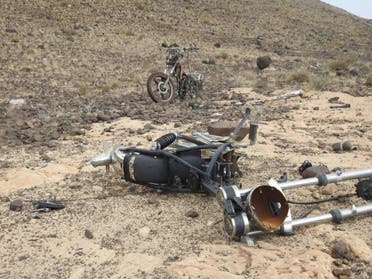 An aircraft belonging to the coalition forces supported the yemeni forces to hit two military vehicles of the militia and eliminating those on board and other reinforcements in Abwab Al Hadid area.
The engineering teams were able to extract about 100 mines of various sizes planted by the militias, after creating gaps to support the advancement of the forces of the Fifth Brigade.