Saudi Crown Prince Mohammed bin Salman arrived in Paris on Sunday for an official visit after ending his three-week tour of the US.
The France visit is in response to an official invitation from the French government, in which he is set to meet French President Emmanuel Macron and a number of officials to promote bilateral relations, as well as discuss issues of common concern, a statement said.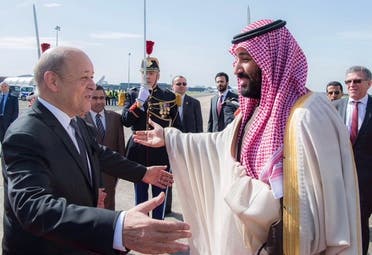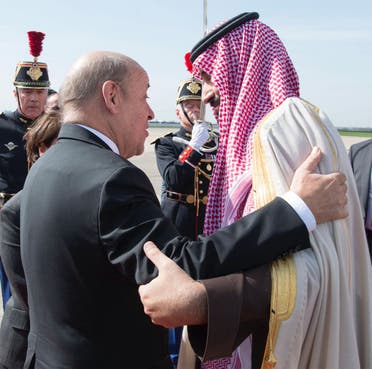 On the agenda for his two-day stay in Paris are discussions the conflicts in Yemen, Syria and the Iran nuclear deal. The crown prince will also attend cultural events and an economic forum.

A tourism project between Paris and Riyadh is also expected to be announced.
Before leaving the United States, Prince Mohammed sent a cable of thanks to US President Donald Trump, praising the historical and strategic relations between Saudi Arabia and America.
According to the Saudi Press Agency, the message reads:
"Your Excellency, President Donald Trump, President of the United States of America, I am pleased to leave your friendly country, I extend to you and thank you very much for the hospitality. I would like to take this opportunity to pay tribute once again to the historic and strategic relations between our two countries, which are witnessing further development in all fields. I would also like to emphasize that the discussions that took place during the visit will contribute to the deepening and strengthening of these ties and the strengthening of mutual cooperation, and our friendly people under the leadership of the Mosques King Salman bin Abdulaziz and your Excellency. Wishing your Excellency health and happiness, and the people of the United States of America to continue progress and prosperity."