French Culture Minister Françoise Nyssen said, on Monday, that France will establish an orchestra and an opera house for Saudi Arabia, the two countries signed an agreement during the Saudi Crown Prince Mohammed bin Salman's current visit to France.
She announced in a press conference: "Today an agreement was signed with the Paris Opera House to help Saudi Arabia establish a national orchestra and an opera house," Nyssen told reporters after signing agreements with her Saudi counterpart Awwad al-Awwad in Paris.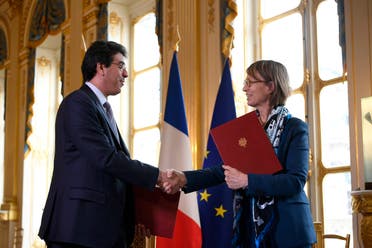 Saudi Vision 2030 seeks to develop the cultural sector in the Kingdom, in order to establish incubator centers for creativity, provide platforms for talented people, and to create a cultural industry nurturing art, theater, music and cinema.
The vision aims towards transforming culture into a key element for communication between people and as a financial asset to boost the economy.