WATCH: Abu Dhabi Crown Prince commends UAE forces for their valor, sacrifice
Mohammed bin Zayed Al Nahyan, Crown Prince of Abu Dhabi and Deputy Supreme Commander of the UAE Armed Forces, said that the UAE, under the leadership of Sheikh Khalifa bin Zayed Al Nahyan, has the capability to mobilize its armed forces to handle any kind of threat.
Sheikh Mohammed commended the UAE Armed Forces for their "heroism and sacrifices," reported WAM.
"They are a source of pride for every Emirati, because these sacrifices reflect the principles of the UAE and its inherent fundamentals in supporting the truth and in solidarity with our brothers in the face of adversities and crises," he said, adding that "the members of the Armed Forces represent an example and a role model for all the people in the country."
Sheikh Mohammed bin Zayed attended the closing ceremony of the military training parade "Homeland Protectors" in which thousands of national Armed Forces units of the in the Al Dhafra area in Abu Dhabi participated.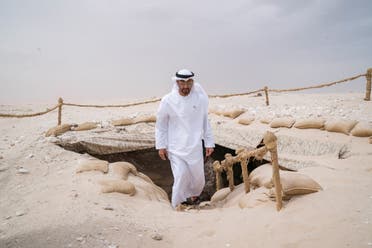 The Crown Prince of Abu Dhabi also witnessed the field exercises carried out by the First Battalion of the reserve forces. He reviewed the brigades and observed the stages of the exercise which included defense operations using live ammunition.
The "Homeland Protectors" exercise included a number of military maneuvers, carried out by the national service personnel, including a live presentation of field skills in battlefield using various types of weapons and military capabilities.
The practice reflected the readiness of the soldiers and their high efficiency as well as their ability to handle different types of combat skills in different environments and climatic conditions.
"Watching our distinguished sons, the national service recruits, enhances our confidence in the present and future achievements of our country," Sheikh Mohammed said stressing that they are more than capable of safeguarding the homeland, and its security and stability.
"To every family, every mother and father, thank you for making us proud and raising our heads high, I bear witness that you gave birth and raised the finest heroes, which we saw today in the field and they are making every Emirati proud. Proud of his homeland, proud of his family and proud of this youth."