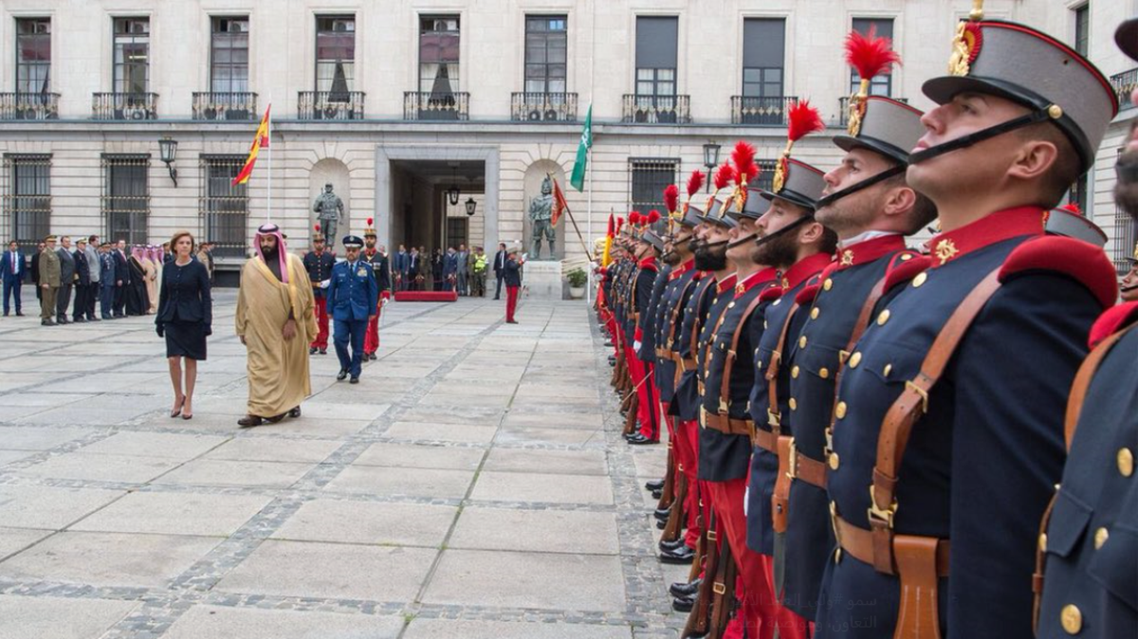 Saudi Crown Prince discusses military cooperation with Spanish Defense Minister
Saudi Crown Prince Mohammed bin Salman met on Thursday with Spanish Defense Minister María Dolores Cospedal García in Madrid.
Upon the arrival of the Crown Prince, the national anthems of both kingdoms were played accompanied by a guard of honor.

The meeting reviewed the bilateral relations and areas of cooperation between the two countries, and developing the defense and military cooperation, as well as discussing the potential opportunities for the transfer and localization of technology, in accordance with the Saudi vision 2030.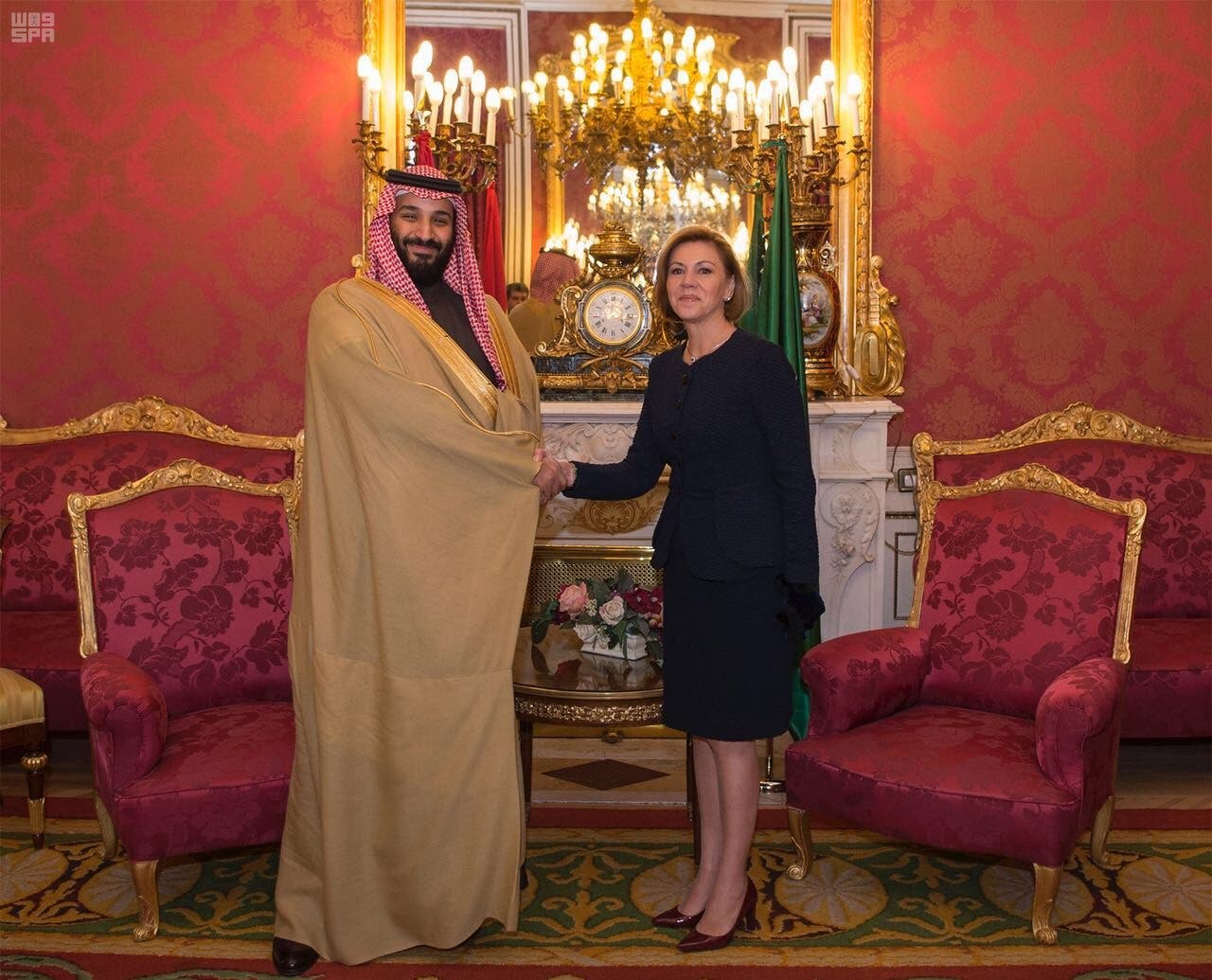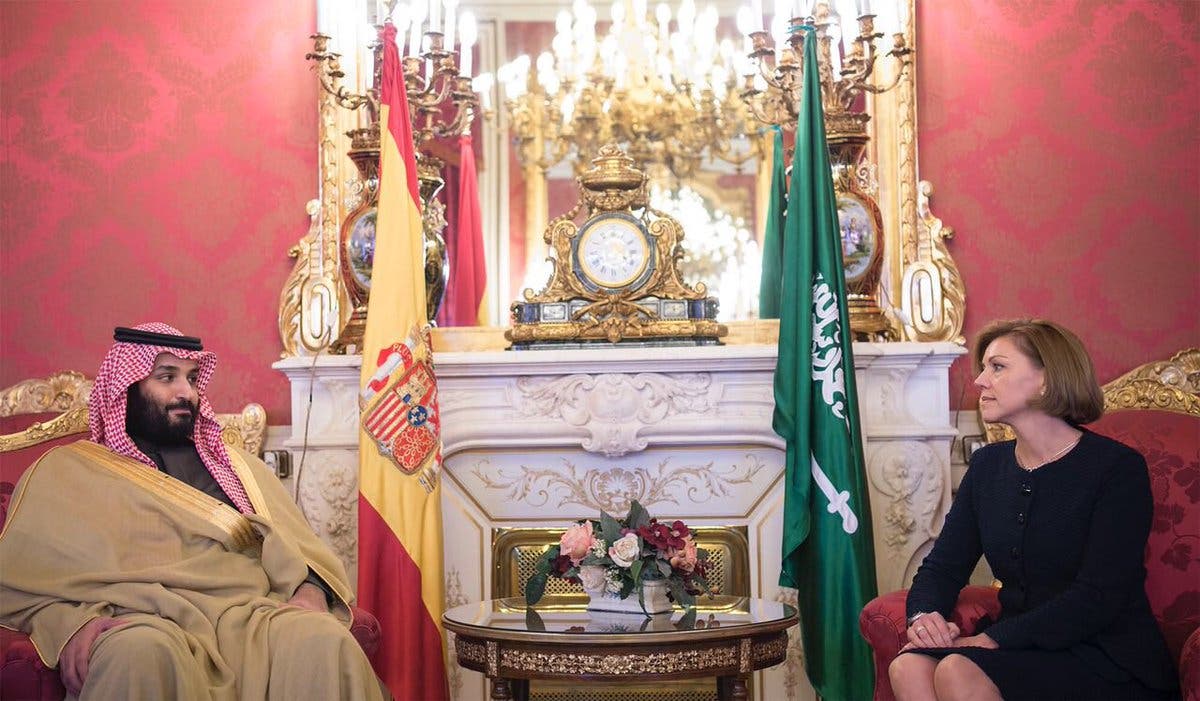 The two sides also discussed developments in the Middle East and the world, including efforts to combat terrorism and extremism.
The meeting was attended by Prince Mansour bin Khalid bin Farhan, the Saudi Ambassador to the Kingdom of Spain, the official delegation accompanying the Crown Prince and the senior officials of the Spanish Ministry of Defense.
On Wednesday, the Saudi crown prince arrived in the Spanish capital Madrid on his first official visit.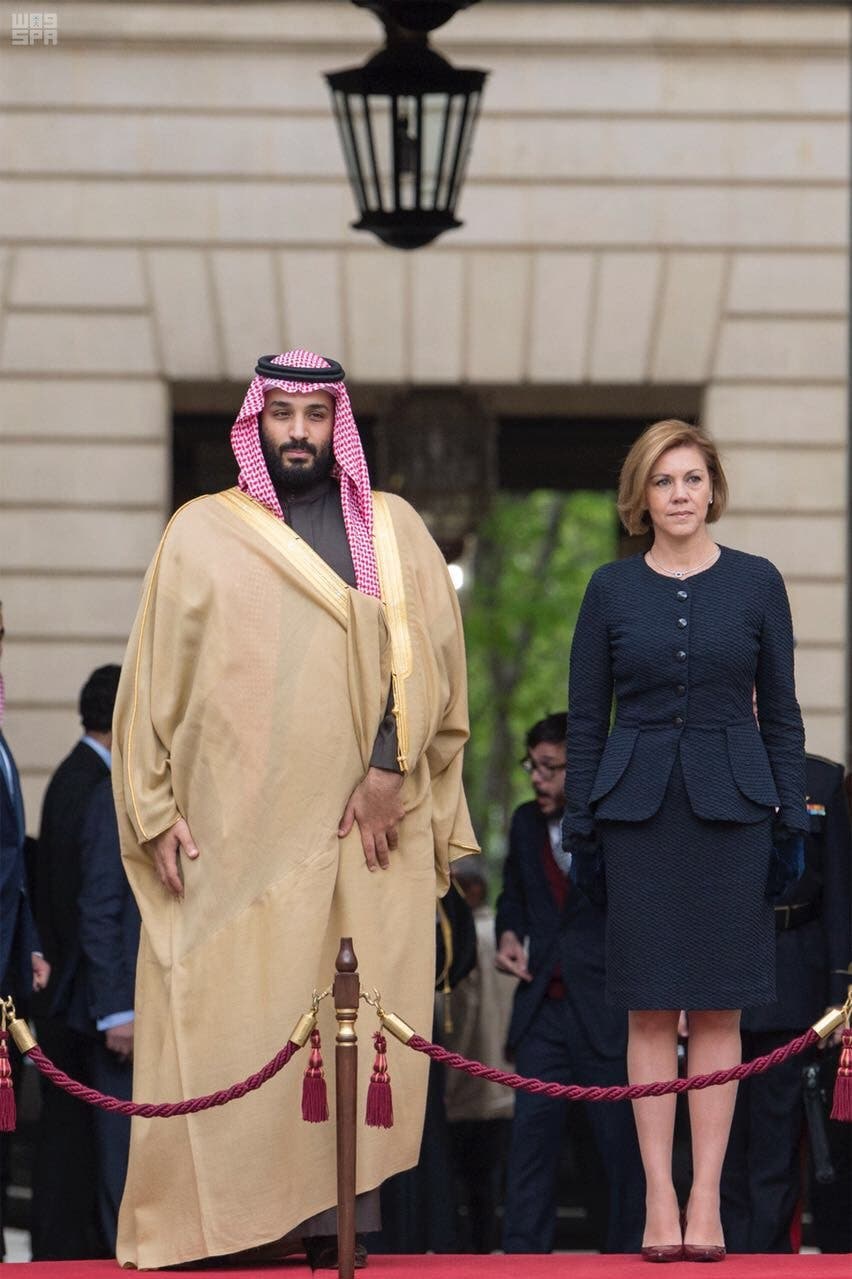 Prince Mohammed bin Salman will meet Prime Minister Mariano Rajoy Berri and a number of Spanish officials.
The Saudi Crown Prince will also sign a number of agreements between Saudi Arabia and Spain.
The Crown Prince's visit aims to promote bilateral relations and to discuss issues of mutual interest.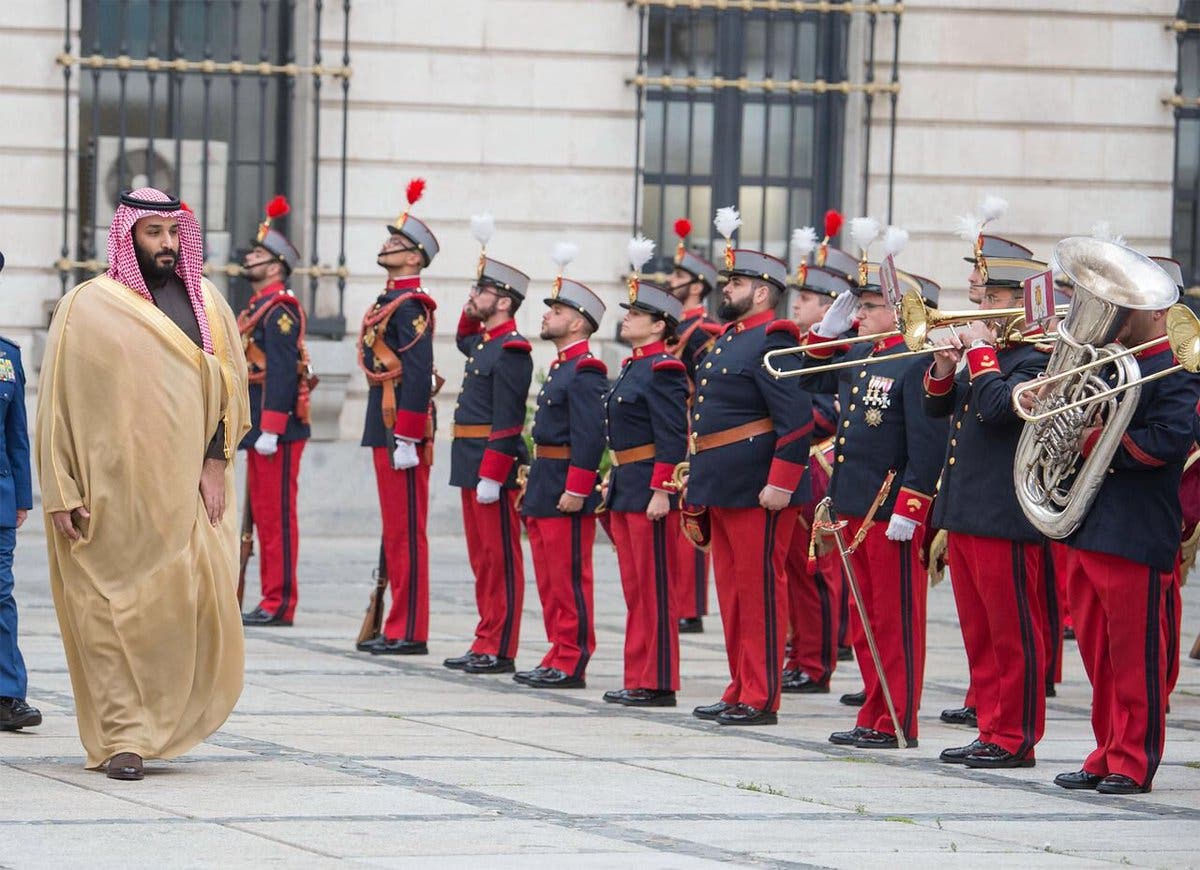 Prince Mohammed bin Salman left France on Wednesday, where he spent three days on an official visit and witnessed the signing of a number of agreements in the cultural, tourism and economic sectors.