The 29th Arab League Summit will be hosted at the King Abdulaziz International Cultural Center where Arab leaders convened to discuss high-priority regional developments.
The Grand Hall, which was inaugurated by King Salman in 2016, is a unique architectural building and a focal point in connecting cultures through exhibitions and international events that are held there from all over the world. Its conferences target 500,000 visitors annually.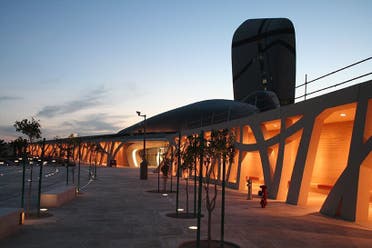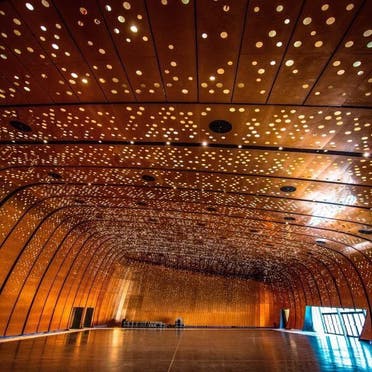 The 1,600 square meter hall features curved corners, impressive lighting from perforated copper plates and flooring made of bamboo, mixing between metallic and historical motifs.
The outside of the hall is surrounded with large decorated columns and space that can carry more than 2,000 people. It also features huge television screens on its walls. The copper covered walls protect the hall's high-tech systems that offer flexible lighting, and facilitate the suspension of equipment to assist in sound engineering.
The design of the Grand Hall is aimed at celebrating the diversity of cultures around the world.