Qatar PM attends wedding of terrorist financier Abdulrahman al-Nuaimi's son
Just a day had passed following Qatar Emir's assertion before US President Donald Trump at the White House that Doha does not support terrorism. The next day, Qatar's Prime Minister Abdullah al-Thani, along with other government officials, poses with the most prominent name on the Qatari and international terrorist lists - Abdulrahman al-Nuaimi - at the wedding of the latter's son.
The photo was taken by the Qatari photographer Ibrahim Hamad al-Muftah, who specializes in celebrations and events in Qatar. He shared the photo on Saturday on his Instagram account.
EXCLUSIVE: Wedding of 'most dangerous' terror sponsor's son celebrated in Qatar
In the picture, al-Thani appeared to kiss Nuaimi's son, Abdullah al-Nuaimi, to congratulate him on his marriage on April 11. In the photo, the elder Nuaimi - the wanted terrorist who is on the US and British lists, including the Qatari one – can be seen behind.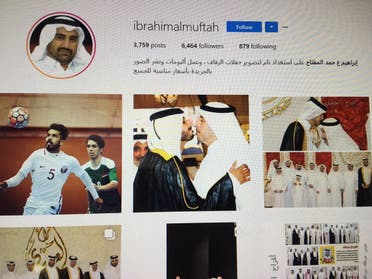 Nuaimi was designated as terrorist by the US government in December 2013 and the UN in September 2014 for providing financial support to terrorist organizations in the region.
The US Department of the Treasury described Nuaimi, 64, as providing millions of dollars to al-Qaeda in Iraq.
Nuaimi was Qatar's former head of its national Football association and was the founder and board member of the Qatar-based Eid Charity that was listed as a terrorist entity by the Anti-Terror Quarter of Saudi Arabia, UAE, Bahrain in Egypt last year.
Nuaimi was among the ten named under Qatar's terror list released in March.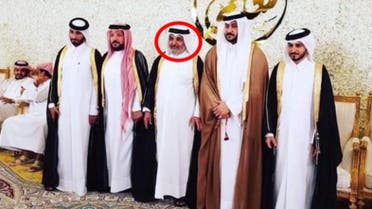 In details published by Qatari newspaper Al-Raya on Wednesday, congratulations were in order from the media outlet on the wedding of Nuaimi's son of. "Dr. Abdulrahman bin Omair al-Jaber al-Nuaimi celebrates his son's wedding this evening, Congratulations," read the blurb under photos showing the wedding.
The wedding ceremony on Apr. 11 was attended by a number of prominent Qatari personalities. Among the guests at the wedding was Abdullah al-Sulaiti, who identifies himself as an "adviser in the oil industry and writer with Qatari newspaper al-Raya, former editor-in-chief of Qatari newspaper al-Sharq".