Saudi Arabia's King Salman bin Abdulaziz has received UN Secretary General Antonio Guterres at his office at Al-Yamamah palace in Riyadh, Saudi Press Agency (SPA) reported.
Guterres arrived in Riyadh on Tuesday where he met with Saudi leadership. He later held a joint press conference with Saudi Foreign Minister Adel al-Jubeir where they discussed the crises in Yemen and Syria.
During the meeting with the Saudi monarch, the UN Secretary General expressed his thanks and appreciation for Saudi Arabia's contribution to the humanitarian crisis in Yemen.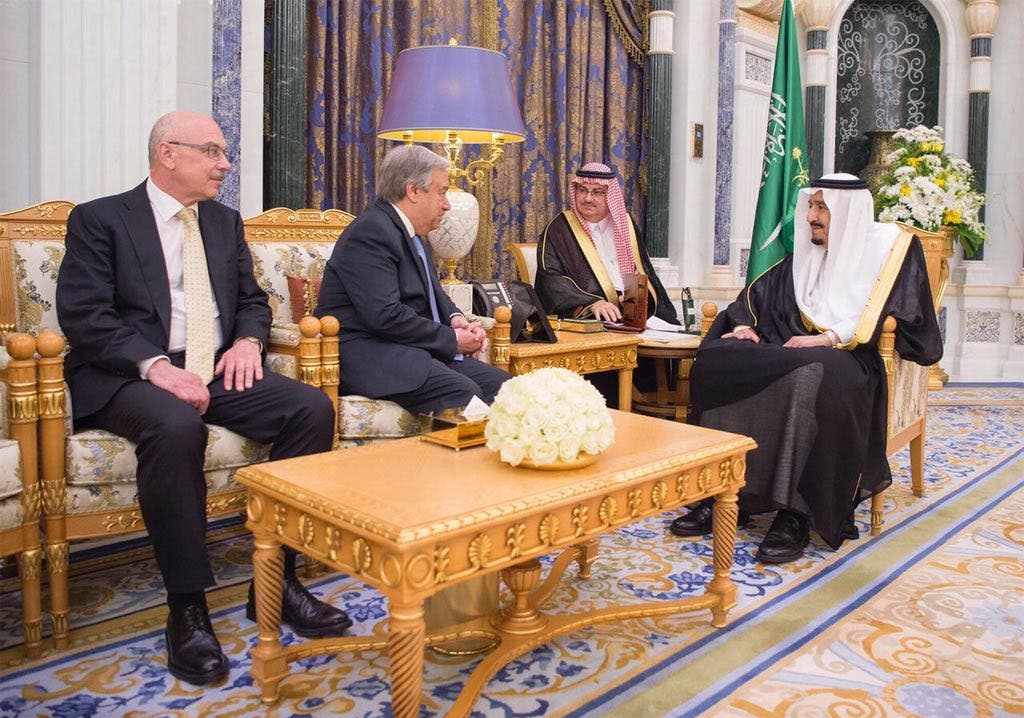 He also reviewed the role of the United Nations in its various organizations to support all efforts aimed at stability and international security.
That meeting at Al-Yamamah palace was attended by Saudi Interior Minister Prince Abdulaziz bin Saud bin Nayef bin Abdul Aziz, Minister of State Dr. Masaed bin Mohammed Al-Aiban, Foreign Minister Adel al-Jubeir and Permanent Representative of Saudi Arabia to the UN Abdullah bin Yahya al-Maalami.