Qatar has been told by the Trump administration to stop financial assistance to pro-Iranian militias in the Middle East after Doha's dealings with these groups came out in the open.
According to a report in the UK daily Telegraph, American officials are concerned about Doha's connections to "a number of Iranian-sponsored militias," whom Washington views as terrorist organizations.
The new concerns were being voiced by the Americans after emails that originated from top Qatari government officials to groups such as Hezbollah in southern Lebanon, and to Iran's Revolutionary Guard, were unearthed.
The Telegraph report goes on to say that the emails and other incriminating documents have been seen by the newspaper and points to the friendly ties that Qatari officials had with Qasem Soleimani, the prominent head of of the Iranian Quds Force, and the Hezbollah chief Hassan Nasrallah.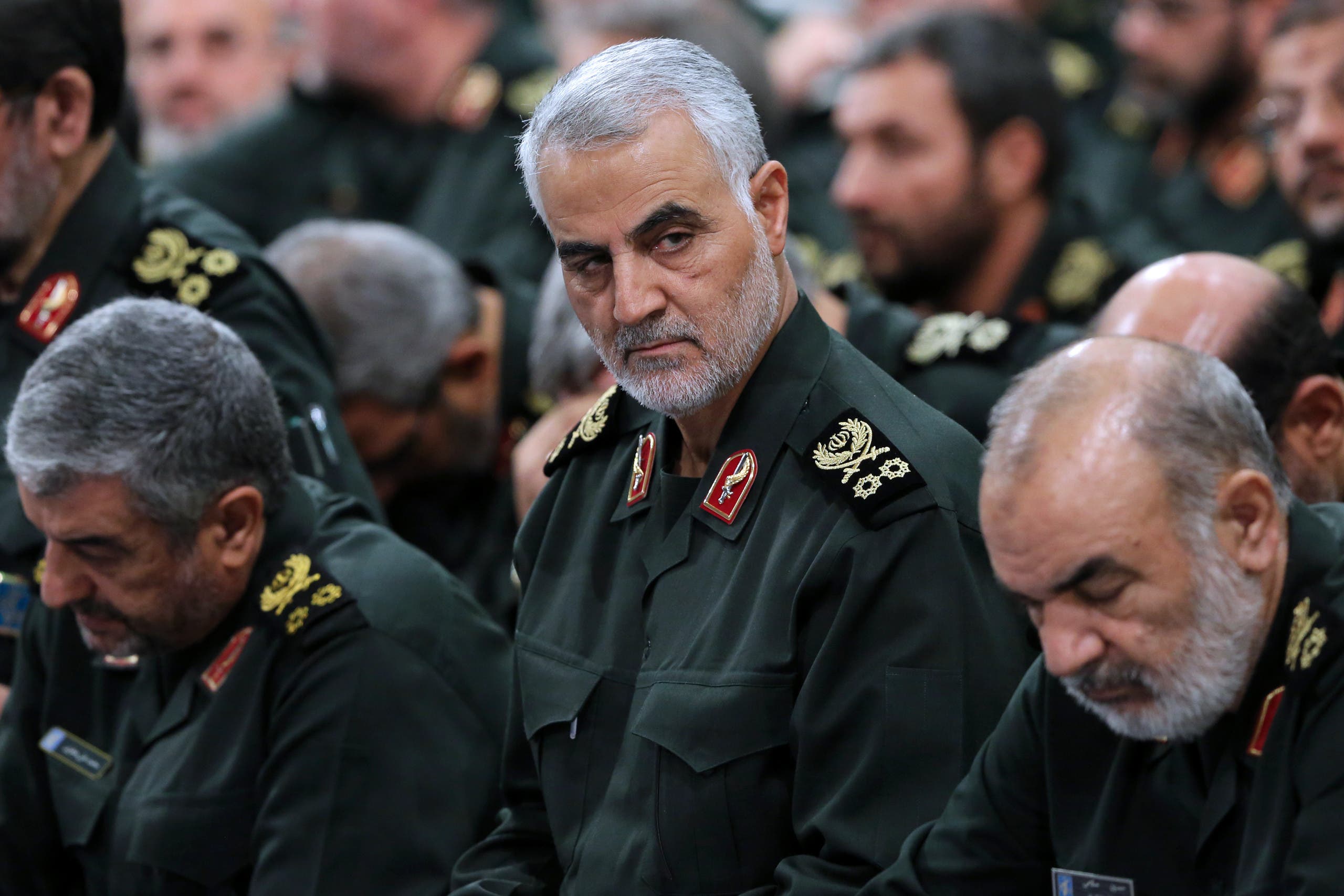 The documents of these secret talks between Qatari officials and those heading terror groups in the region proves that Doha "paid hundreds of millions of dollars" in ransom payments to secure the release of hostages held by Shia militias in southern Iraq.
After US President Donald Trump pulled out of the nuclear deal with Iran , the US administration is now following it up and telling Qatar to review its Iran ties, "as well as its ties with Iranian-sponsored terrorist groups."
Cordial ties
"What these emails show is that a number of senior Qatari government officials have developed cordial relations with senior figures in Iran's Revolutionary Guard, as well as a number of Iranian-sponsored terrorist organizations," said a senior US security official.

"At a time when the US government is trying to persuade Iran to end its support for terror groups in the Middle East, we do not believe it is helpful that Qatar continues to have ties with such organizations."

With the American air base Al Udaid that is at the heart of its anti-ISIS campaign based in Qatar as well as the latter being an ally in the war on terror, it was inconceivable that the Trump admini9stration would look the other way when it came to dealing with Doha.

The Qatari explanation is that the communications were necessitated by the urgent "need to secure the release of members of the Qatari royal family who were kidnapped while on a hunting expedition in southern Iraq."

In one of the intercepted emails, a senior Qatari official reports that £50 million was paid to Soleimani in April 2017, while another £25 million was paid to an Iraqi Shia terror organization that is accused of killing scores of American troops in southern Iraq.