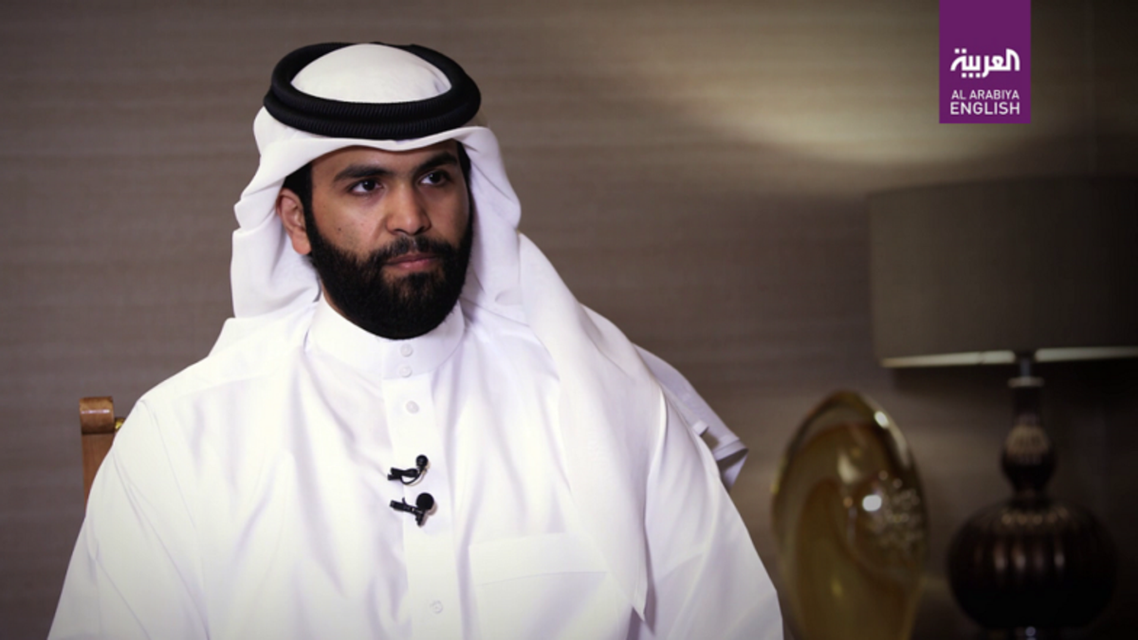 Sheikh Sultan bin Suhaim: All Qatar regime cares about are 'plots not people'
Qatar's leading opposition figure Sheikh Sultan bin Suhaim has said that the current regime in Doha does not care for its citizens a year after several neighboring countries boycotted the country over its support for terrorism.
"After a year of isolation in which the Two Hamad regime entered us into, no one cares what the situation has done to our people," he tweeted on Wednesday, a year after the crisis first began.
"All they are interested in is in continuing their conspiracies and their plots against their surroundings even if their isolation lasts ten years. Do they deserve to rule my country?" he added.
RELATED: EXCLUSIVE: Sheikh Sultan bin Suhaim interview with Al Arabiya's Turki al-Dakhil
Later in the day, bin Suhaim tweeted harsher words toward the regime in Qatar.
"While the Two Hamad regime chose to isolate my country from its surroundings, one of their followers continues to broadcast his poison via Twitter.. via lying, beautifying their black page and inciting revolutions.
Qataris themselves before others know his truth and his misdeeds and scandals are many.
For those who steal tens of billions from their previous position should honestly look at Qatar," he tweeted.
"And he who plans to assassinate King Abdullah lectures on brotherhood… and he who instigated the chaos of the "Arab Fall" are calling for stability. He lies to himself and believed the lies.
It is thought to he who supports the Two Hamad regime with treachery and betrayal that the Qataris can forget his suspicious role in the isolation of their country..
Whatever he did, sought and said: Our great people will not forget your disasters against my country. We will get rid of you sooner or later.
The future of our country and our people, God willing, is bright without you," he added.
His statement comes after saying that Qatar had already suffered since the declaration of a boycott by the four states.
Sheikh Sultan's father, Sheikh Suhaim bin Hamad bin Abdullah al-Thani, was a member of the ruling family of Qatar who served as the country's first foreign minister. His brother, Khalifa bin Hamad al-Thani, was the emir of Qatar at the time.
His son, Sultan, became one of the first to publicly oppose from the current ruling family led by Emir Tamim bin Hamad when several countries decided to sever ties with Qatar over its support and financing of terrorist groups and interfering in the internal affairs of neighboring countries.