A group of Saudi women received their driving licenses from the Riyadh Road Authority in preparations to be behind the wheel on the Kingdom's roads on June 24, first day following Eid public holidays from June 15 to June 23 in the Saudi Kingdom.
An exceptional day

Dr Tahani al-Dismani said to Al Arabiya that the day she received the driving license was an exceptional day for her, adding that she was overwhelmed with happiness to an extent she could not sleep since she began the application process for the license through receiving it yesterday.
Al-Dismani recalled memories about the time she learned driving in the United States where she was studying and how she obtained the driving license and used to drive to her university and to other states outside the state she was residing in, facing all kind of road conditions like snow, which according to her was one of the toughest road conditions a motorist could face.
The Saudi enthusiast said she does not expect any difficulties or differences in driving between Saudi and other countries.
Regarding the driving learning center, al-Dismani said that these centers abroad are very geared towards the actual road reality while in Saudi these centers are more virtual, and the real start on Saudi roads will be on the long awaited day on June 24.
She said on that day she will be driving from her residence to her work at a local Saudi university.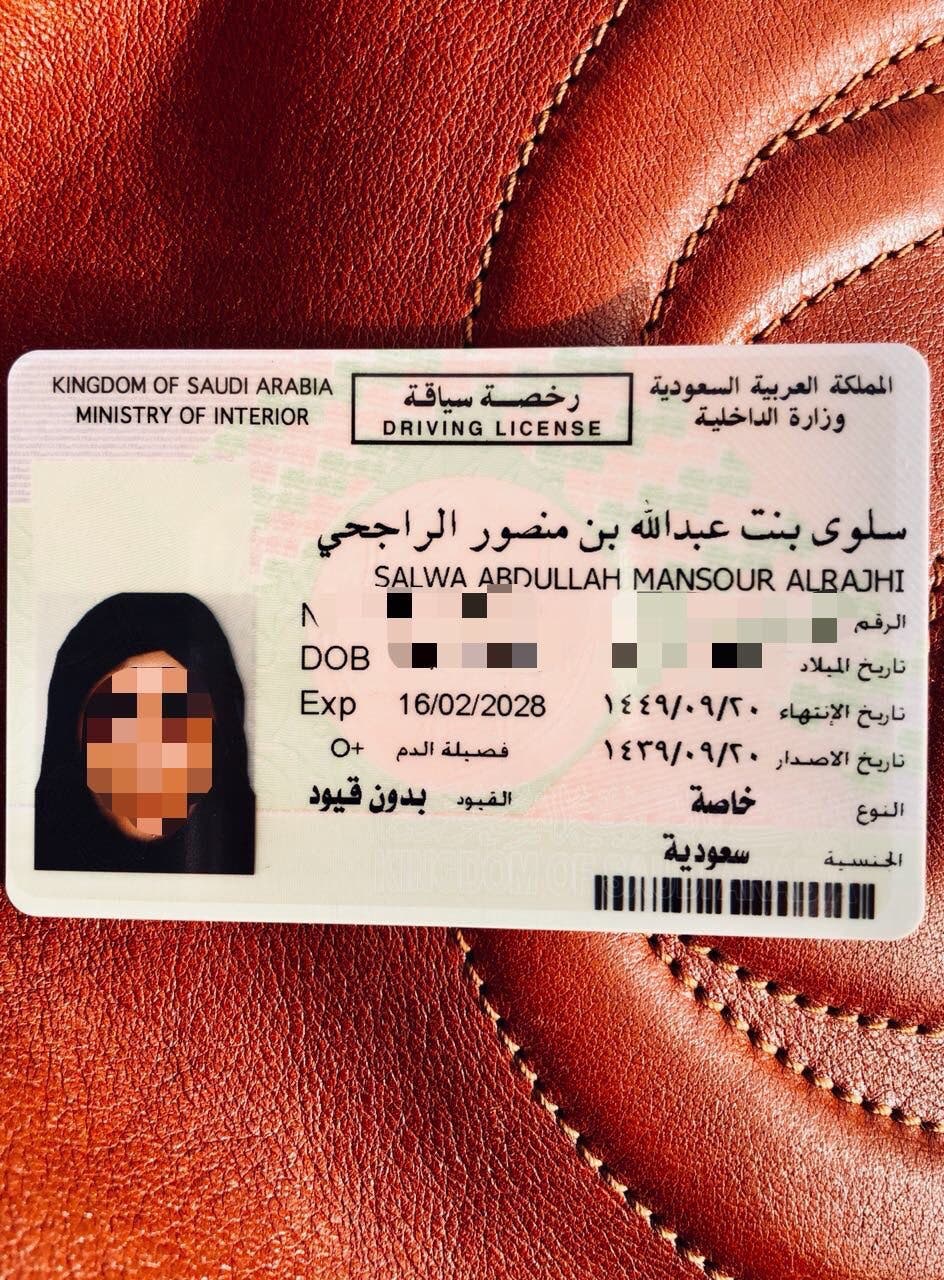 No need for drivers any more
For her part and in an interview with al Arabiya.net, Salwa al-Rajhi said when she received her driving license, it puts an end to her struggle with drivers, especially since the issue of commuting for Saudi females was a major obstacle for family stability.
Al-Rajhi said: "I learned driving under the supervision of my dad since a while in Saudi and I had previous knowledge of driving, and when I got my driving license during my studies in Britain it was for me an easy thing."
She said a friend of hers during her university studies did not encourage her to get the driving license especially since they will return to Saudi in two years where atn that time driving was not allowed for women in the kngdom, but she insisted, saying to her friend: "Maybe one day we will be allowed to drive, and now this is a reality."
She added that she was the one who taught her driver in Saudi how to drive and he still drives awkwardly and commit a lot of violations, but now I can get rid of him forever.
Al-Rajhi said her first trip will be to take her parents for a short drive somewhere
For her part, Israa al-Butti said that on the first day of driving she will be on King Fahd road heading to her work at al-Faysaliah tower.
She added that with this development she will do without a driver now and forever, saying she will drive for herself and that her driver used to commit many road violations.
Al-Butti said she learned driving while in Britain but never before has she driven in Saudi Arabia, adding that road conditions in Saudi are better than the roads in Britain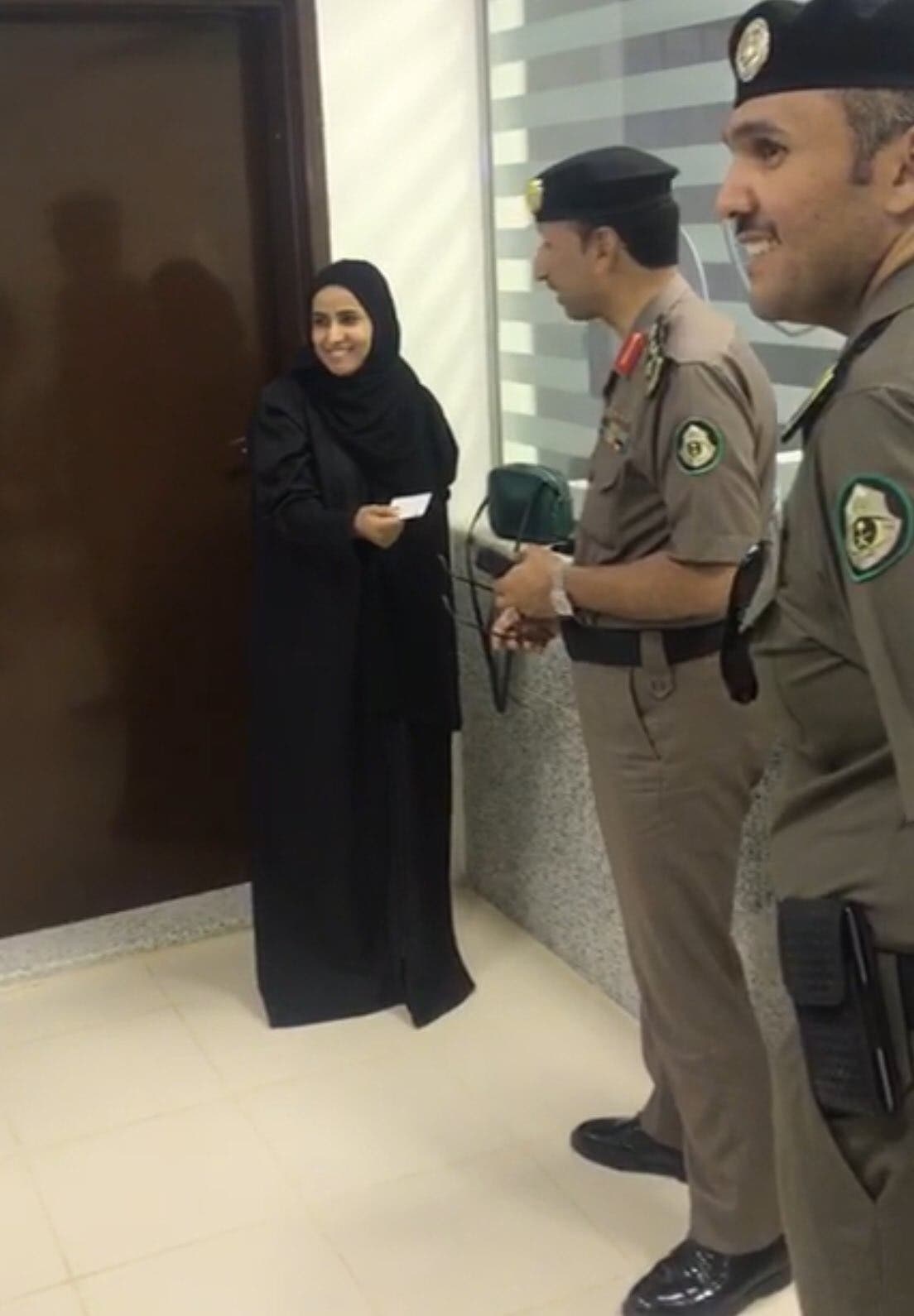 A big and fast step
Ahlam al-Thanian who appears in the video while receiving her driving license from Riyadh Road Authority considered this day as a major step that has become a reality.
She said to Al Arabiya that she learnt driving at her family estate in Riyadh. Then later on while she was in Canada she obtained a driving license and on Tuesday she replaced it with a Saudi driving license.
She pointed out that on the first day of driving she will head to work though it is very close to home, but soon she will drive to other locations as well.