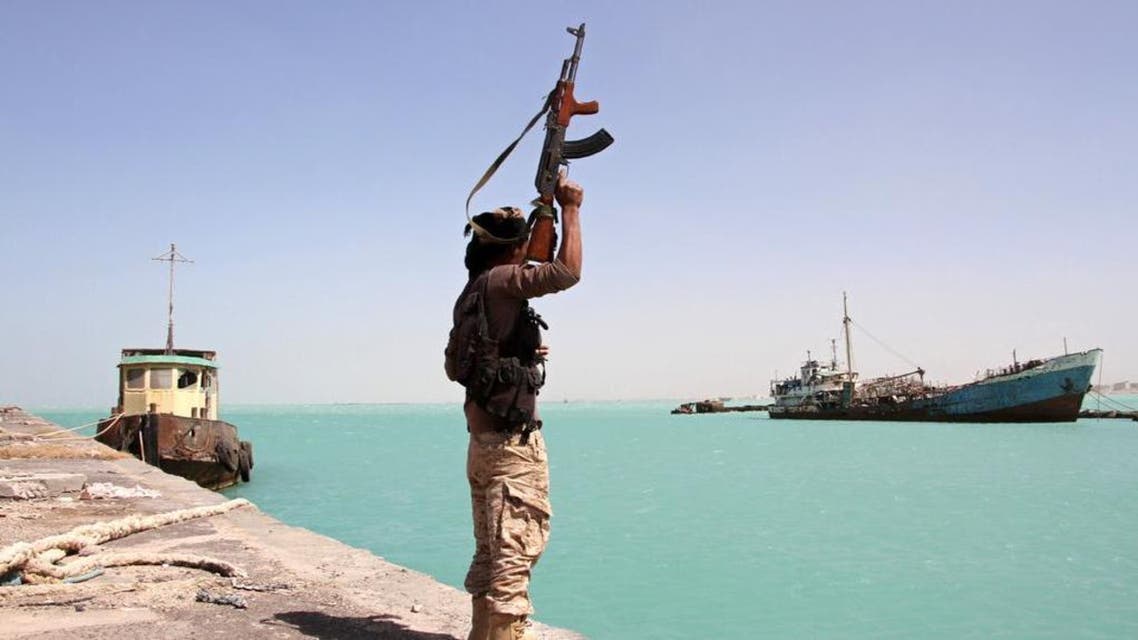 Houthis impose state of emergency in Hodeidah amid fears of popular uprising
The Houthi militias imposed a state of emergency on Tuesday evening across Hodeidah's neighborhoods while their fighters heavily deployed between residential neighborhoods after they escaped from the airport following their defeat and its liberation, local residents said.

Sources said the Houthis forcefully shut off surveillance cameras at hotels and public and private institutions in Hodeidah and warned citizens against reporting their activity or taking footage of it as they are digging trenches and deploying tanks, armored vehicles and weapons and distributing their snipers on rooftops.

The sources added that the Houthis fear a popular uprising in the city just like they're afraid of the legitimate forces' rapid advance.

Meanwhile, a statement by a Yemeni human rights' organization held the Houthis fully responsible for targeting civilians and said the Houthis' deployment of weapons and snipers in neighborhoods and using civilians as human shields and preventing others from leaving their homes in Hodeidah is a clear and frank violation of the provisions of the international humanitarian law.

The Yemeni International Team for Peace added that these practices are nothing new noting that the Houthis deliberately adopt them as they rely on the silence of the international community and UN organizations which have not yet listed the Houthis as a terror group. It added that crimes and violations which the Houthis commit actually fall in the category of terror practices.

The Houthis have also planted mines around their fortified positions in Hodeidah as the legitimate forces advance.

Local sources said the Houthis cut water off half the city after deliberately sabotaging the main network of water pipes. Other water pipes were damaged while they were digging trenches, especially in southern and eastern neighborhoods.

The aim is to inflict disaster on millions of residents in order to use them to pressure the legitimate forces and prevent them from advancing towards liberating the city and its strategic port, the sources said.

Meanwhile, four civilians were killed on Tuesday after an explosive planted by the Houthis blew up in At Tuhayat District south of Hodeidah.