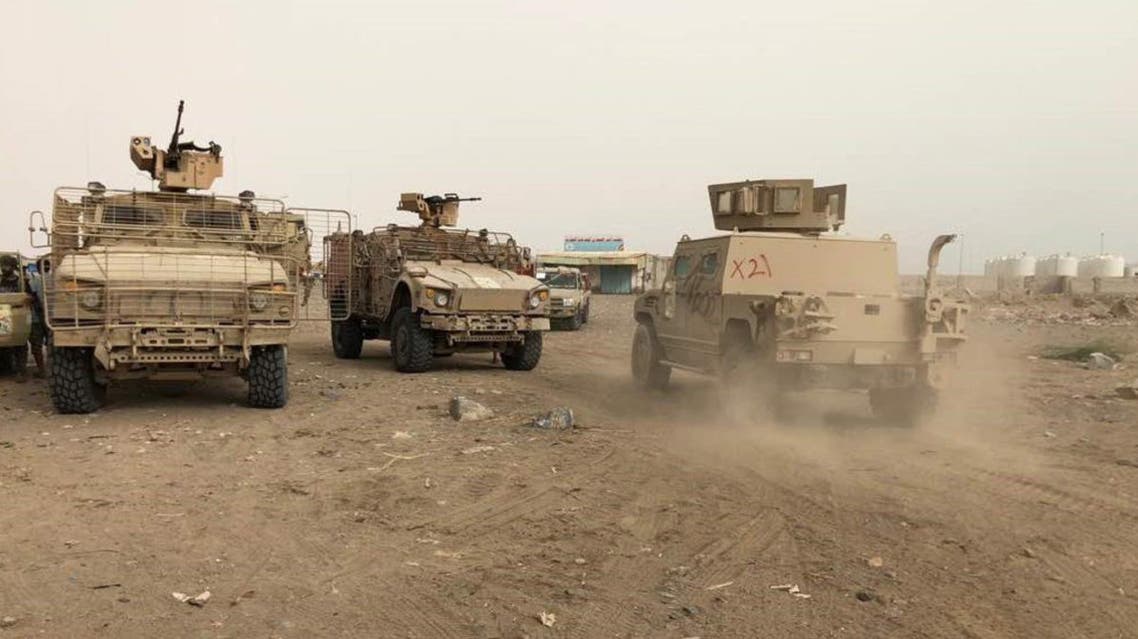 Yemeni army official says battle with Houthi militias is 'three dimensional'
Brigadier General Haykal Hantaf, commander of the First Brigade of the Yemeni Army Border Guards, said the battle with the Houthi militias is "three dimensional."
According to Hantaf, this "three dimensional" battle is represented in eliminating the Houthis' economic depth by liberating Hodeidah, their political depth by liberating the capital Sanaa and the intellectual depth by liberating Saada.
"The army must make these its strategic aims which coincide at the same time," Hantaf said according to the army's official website.
Hantaf also voiced the importance of making use of the rapid developments and of benefitting from the Houthis' defeats in the Hodeidah battles to end the coup.