Father of man killed by Houthis: We begged them to return his body, they refused
Al Arabiya.net interviewed Nabil Fadel, the father of Waleed who was killed by a Houthi militia in Sanaa on Monday after he refused to join their fighting ranks, to learn more about the crime which shook Yemen.

Nabil, who heads a Yemeni organization for combating human trafficking, said he is a peaceful human rights activist who is not affiliated with anyone.

"I am not affiliated with anyone at all. My stance is clear against all acts that harm Yemen," Nabil told Al Arabiya.net.

Nabil explained that Waleed took his brother's car at 6:30 pm on Monday to run some errands, but did not return home.

"We noticed he was late so we called him but his phone was closed. I then received a phone call asking me about my son Humair, the owner of the car, and they said he must join the (fighting) fronts. So I said my son has nothing to do with their battles. Then they (accused) me of belonging to ISIS and hung up," Nabil said.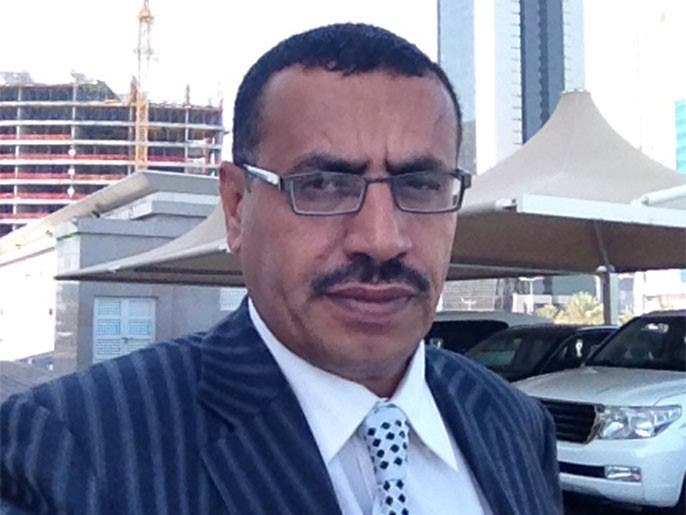 "I realized the gravity of the situation so I posted (about what happened) on Facebook and began looking for Waleed at all security centers. Then I received a phone call to inform me that there is a complaint against my son Humair, accusing him of promoting hashish and saying that he was killed while being detained," he added.

While searching for Waleed, Nabil realized that the Houthis had used Humair's identity documents which were in the car to register Waleed at the hospital.

"Waleed is a peaceful man. He had lived in the US for eight years and I asked him to return to Yemen to marry. He returned (for that purpose) eight months ago. He worked in the US for $4,000 so does it make sense that he'd quit his job and begin selling hashish in a poor country like the Houthis are claiming via their media outlets?" he asked.

Nabil said he does not know if the nature of his job has anything to do with his son's murder, noting that he was once detained and held for five days, and that he has received threats because of his Facebook posts.

Asked about the medical reports, he said: "I learnt about my son's murder two hours after he disappeared. I demanded his body and the examination of the corpse but the Houthis tried to stall us and did not allow us to see him until after 18 hours, and that is after we begged them."

Nabil also said that the Houthis fixed Waleed's name in the hospital registration and paperwork after they realized it was not Humair.

"This proves they have no evidence and that there aren't any charges. Everything they do is forgery to hide their crime," he added.

Nabil said the Houthis promised him that the details of what happened will be referred to a neutral security apparatus, adding that the members of the security checkpoint which targeted Waleed consisted of security officers along with Houthi militiamen who have a well-known criminal record.

He added that he was promised that an independent commission will be formed, and the family was asked to pick an officer they trust to participate in the investigation.

Tribes in the Dhale and Ibb governorates condemned the hideous crime and the false accusations made against Waleed.

"All these fake reports aim to hide the crime. Tribes will follow up on the case until the murderers are handed over and tried by the judiciary," Nabil said.