UAE Foreign Minister Abdullah bin Zayed visits Akshardham temple in New Delhi
UAE Foreign Minister Sheikh Abdullah bin Zayed Al Nahyan, visited Akshardham temple, in the Indian capital New Delhi, as part of his official visit to India, the Emirati press agency reported on Wednesday.
During the tour, Sheikh Abdullah was briefed on the historical artifacts of the temple and its architecture, heritage, traditional culture and unique arts, as well as the Indian architectural monuments and the huge palace which was built from carved sandstone.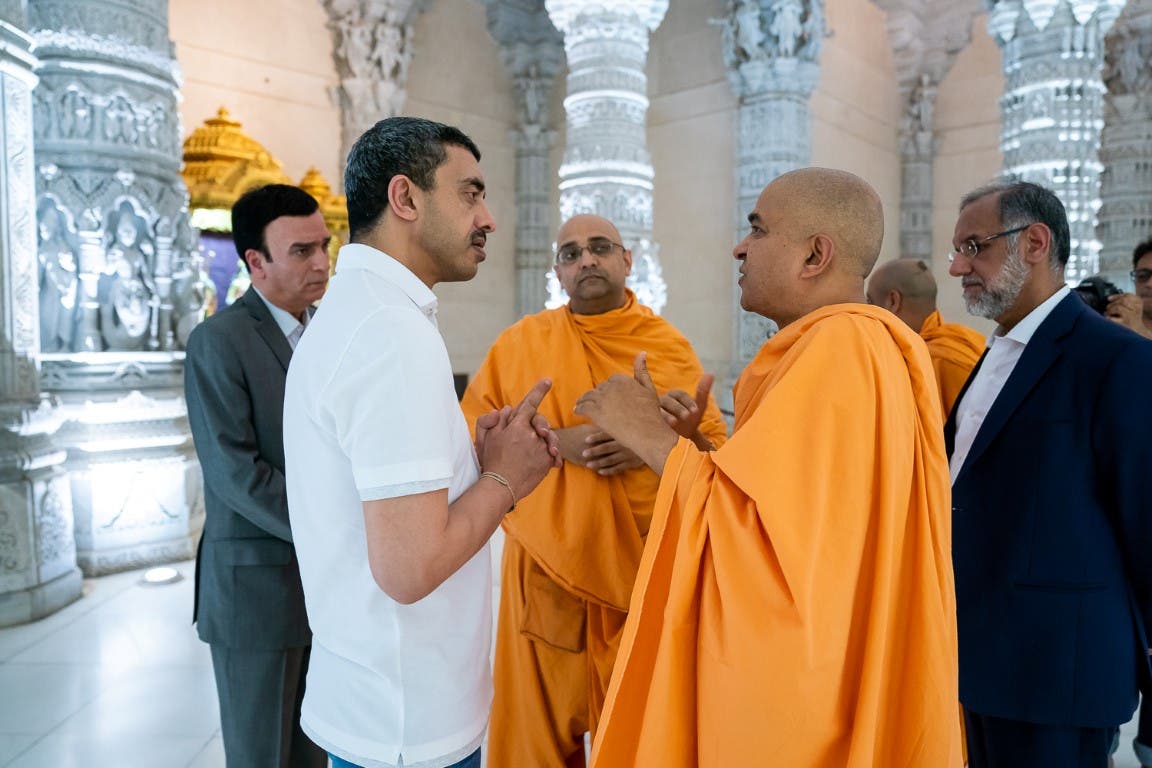 "The Foreign Minister expressed his country's interest in other nations' arts, monuments and civilisations, and the promotion of the concept of tolerance and peaceful coexistence among different cultures and religions," the statement read.
Sheikh Abdullah was accompanied by Dr. Ahmed Albanna, UAE Ambassador to India.