Kuwait reportedly takes precautions as Basra protests brew in neighboring Iraq
Kuwaiti authorities are reportedly taking precautionary measures despite its defense ministry saying the situation is calm on its northern borders and that it considers ongoing protests in Basra an internal Iraqi affair.
The Safwan border crossing between Iraq and Kuwait was closed on Saturday after public protests erupted in the southern province of Basra.
Observers have warned that the crisis might worsen on its northern borders and that more armed Shiite militant groups allied to Iran might have a presence in the province as concerns extend to Iraq's other neighboring countries as well.
According to the observers, Iraqi security forces do not seem capable of controlling the Shiite armed groups, especially that its leaders have an influence on the security forces, making its decision confined to it to a large extent.
Hundreds of protesters had previously intercepted the road between Basra and Shalamcheh border crossing with Iran on July 12.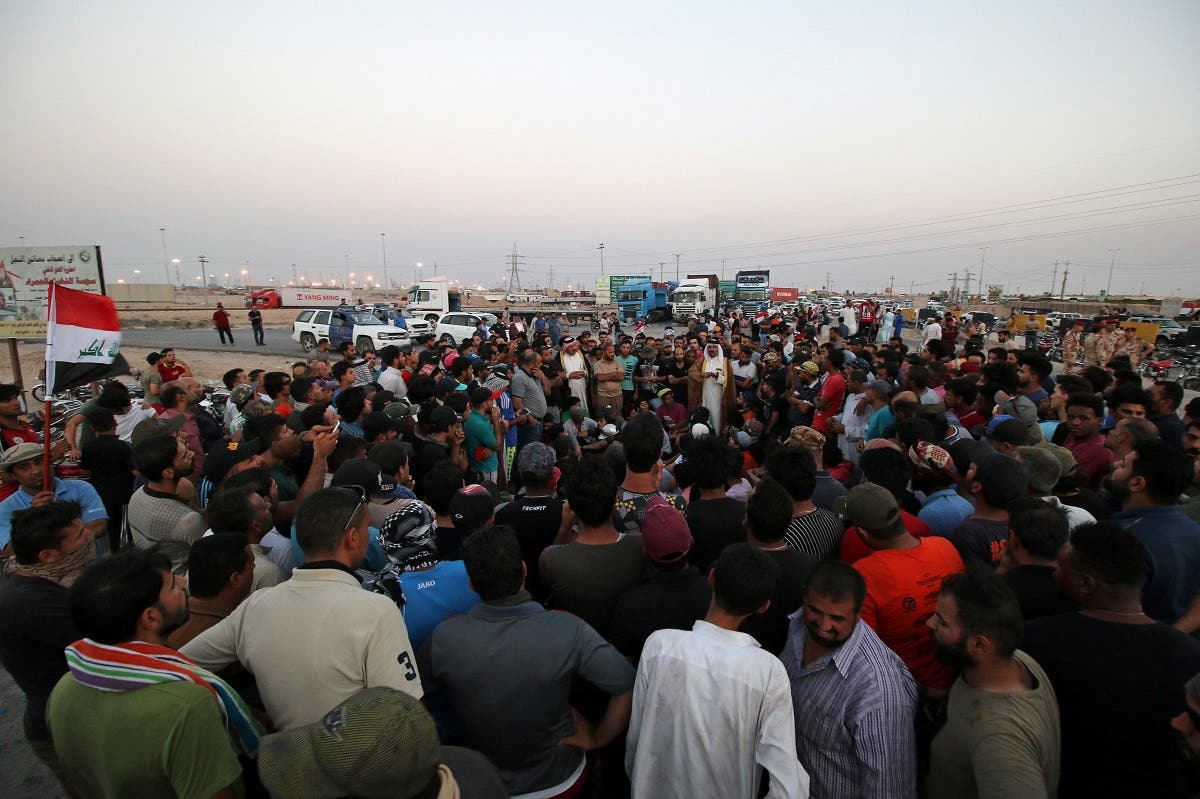 Iran's decision to stop providing Basra with electricity was because of the protests to increase the number of electricity supply hours.
The southern port city of Basra is at the heart of Iraq's main oil-producing region, but like the rest of the country it suffers from frequent power outages and high unemployment.
For nearly a week, locals have been demonstrating against poor public services and unemployment.