Qatari Emir Tamim Bin Hamad Al Thani was met with a barrage of protests as he arrived at the House of Parliament in Westminster, today.
Opponents to the visit protested outside the British parliament and were accompanied by a number of vans decorated with the slogan "Qatar is a terrorist state" that have roamed London in the days leading up to the visit, according to WAM.
They also waved posters proclaiming: "If a country was accused of paying $1 billion in a ransom to terrorist groups then why is the UK government rolling out the red carpet for the Qatar Emir?"
The protesters denounced Qatari regime's support for terrorism, armed militias, and terror groups, including Muslim Brotherhood.
Tamim who arrived in the UK on Sunday on an official visit, will be bombarded with questions by British officials regarding Doha's support of terror groups in the Middle East, especially after the BBC's last week report about the $1 billion ransom, which Qatar paid to armed militias in Iraq and Syria.
Emir Tamim will be asked the same questions which British politicians asked him during his first visit to Britain in 2014 about his country's use of its massive wealth to support extremist groups.
Arab dailies in London quoted British diplomatic sources as saying that the visit falls within the context of Doha's efforts to dispel the image of the Qatari regime as a sponsor of terrorism in the world.
ALSO READ: Qatari emir tells Rouhani he'll 'personally observe' developing ties with Iran
According to sources, Emir Tamim seeks to mitigate British pressure on Doha regarding combating terrorism – pressure that has begun to be regularly revealed by British media outlets.
They also said that Britain is annoyed that Doha cannot arrange its relations with the boycotting Arab countries and is also annoyed by new media reports that expose Doha's activities and ties to terror groups in the world.
They added that the BBC report, which revealed that Qatar paid money to the Iraqi Kata'ib Hezbollah that is blacklisted as a terrorist organization, reveals Britain's impatience of the ambiguous Qatari role, which threatens world peace.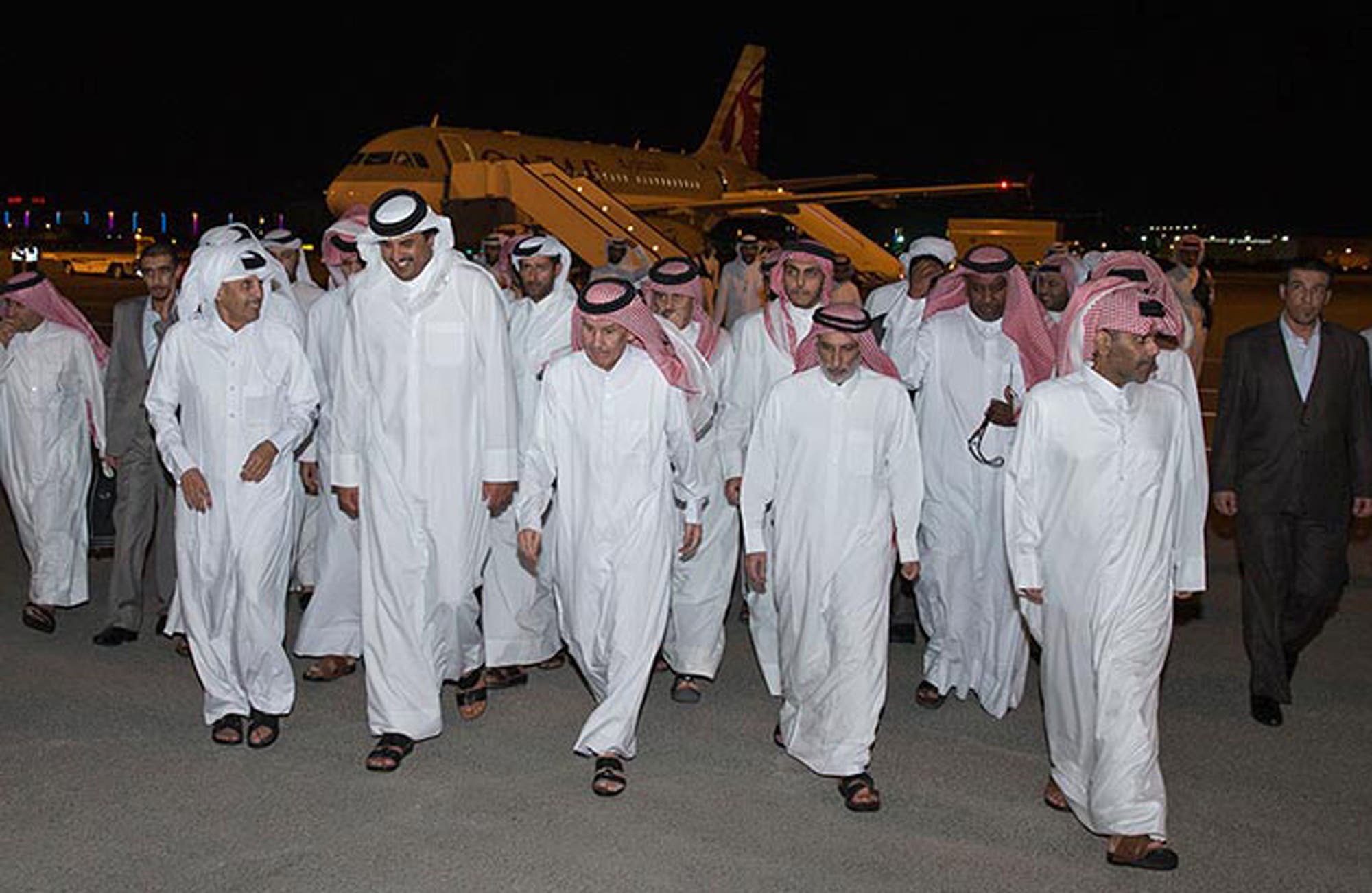 Scheduled protests
The Qatari opposition is scheduled to organize protests in London to demonstrate against Doha's support of terror groups and against Emir Tamim's visit to the country. A large number of Arab communities are expected to participate in the protests after a permit was granted for demonstration in front of the Parliament on Monday afternoon.
ALSO READ: BBC report shows proof of Qatar paying 'largest ransom in history' to terrorists
In the application submitted to the British security agency, organizers noted the Qatari Emir's financial, political and media support of al-Qaeda, ISIS, Hezbollah, the Muslim Brotherhood and other terrorist militias, groups and individuals as well as his flagrant interferences in other countries' internal affairs to spread strife and destruction.
The Arab Organization for Human Rights in the UK, the African Organization for Heritage and Human Rights and the Gulf League for Rights and Freedoms sent a letter to the British Foreign and Commonwealth Office urging it to focus on human rights' issues in Qatar such as the violation of workers' rights, revocation of nationality of some citizens, depriving the Qataris of their right to political participation and supporting terrorism in the region.