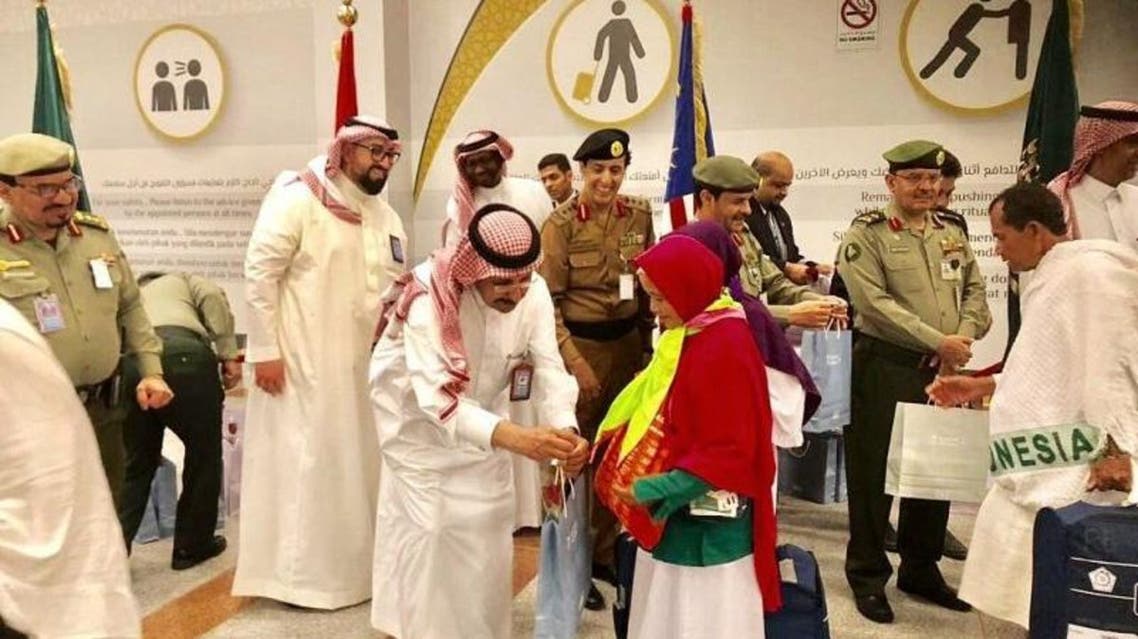 As part of Mecca Road Initiative, first Indonesian pilgrims arrive in Jeddah
The first flight carrying Indonesian pilgrims arrived on Tuesday through a dedicated Mecca Road Initiative hall at the King Abdulaziz International Airport in Jeddah.
The initiative facilitated the completion of entry procedures for the 406 pilgrims from the airport in Jakarta.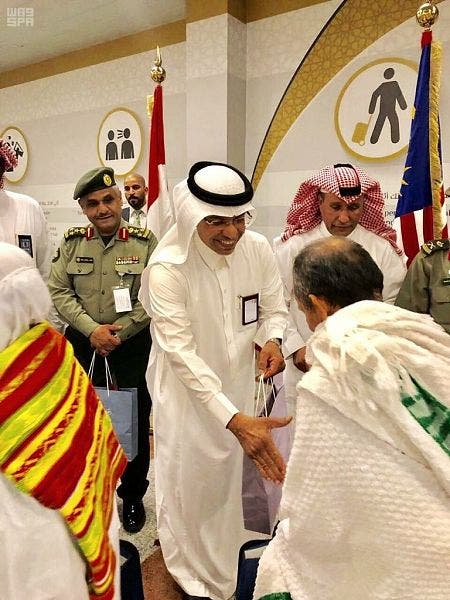 The group was received by members of a supervising committee who provided the pilgrims with flowers, sweets and gifts, including the undersecretary of the Ministry of Hajj and Umrah and the vice president of ground operations for Saudi Airlines.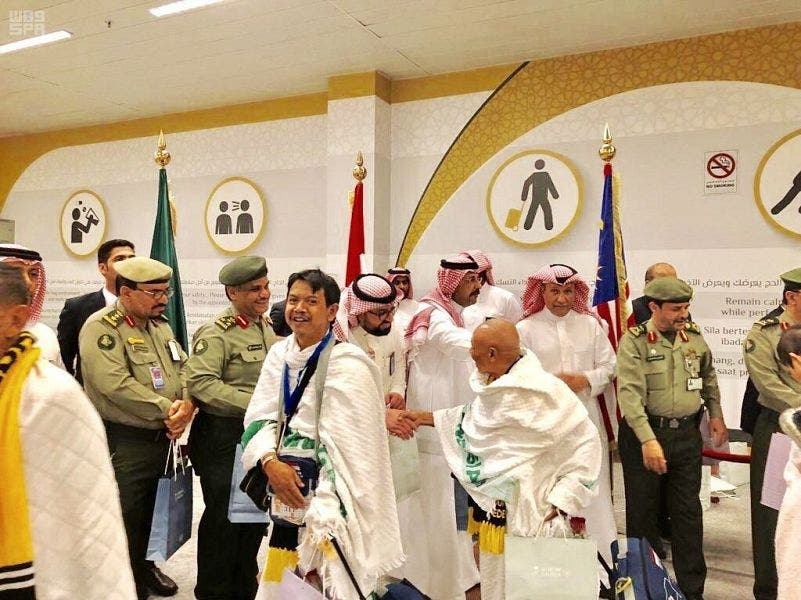 Saudi authorities said that this initiative, which is being implemented for the second year in a row, aims to make a pilgrim's journey from their country to Mecca or Medina easier.
This will begin with ending the entry visas into Saudi Arabia from a pilgrim's own country at the airport, where the originating flight takes off from, in collaboration with various related Saudi government agencies to facilitate pilgrimage arrangements and requirements.