US-Egyptian Bright Star exercise 2018 was conducted in Egypt alongside participation of forces from Saudi Arabia, Greece, Britain, Jordan, the United Arab Emirates, Italy, France, in addition to 16 other countries taking part in the drills as observers.
Commanding officer of the Saudi forces participating in the exercise Col. Nasser bin Hatlin al-Suhaimi said that the participation of the Saudi armed forces comes within the pre-training curriculum prepared for the armed forces to engage, in joint exercises.
Al-Suhaimi explained that the preparation for participating in the bright star exercise 2018 came in three stages, including meetings and preparation of integrated scenarios to unify the military concepts.
The exercise included a number of operations, in the field of anti-terrorism and methods of fighting and training, in air, sea landing, diving, medical insurance and the implementation of live ammunition from various weapons.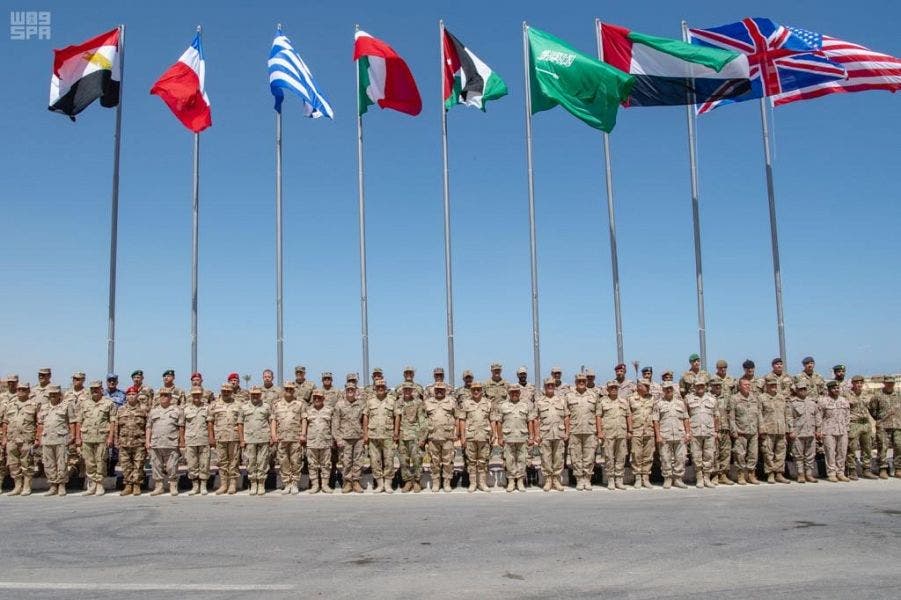 Saudi forces participated in this exercise with paratroopers and special security forces units, which have been assigned to carry out a number of major operational duties, especially in fighting in the built-up areas, combating terrorism, combating piracy and air landing, thus enhancing military and security cooperation among the participating countries, in the exercise.