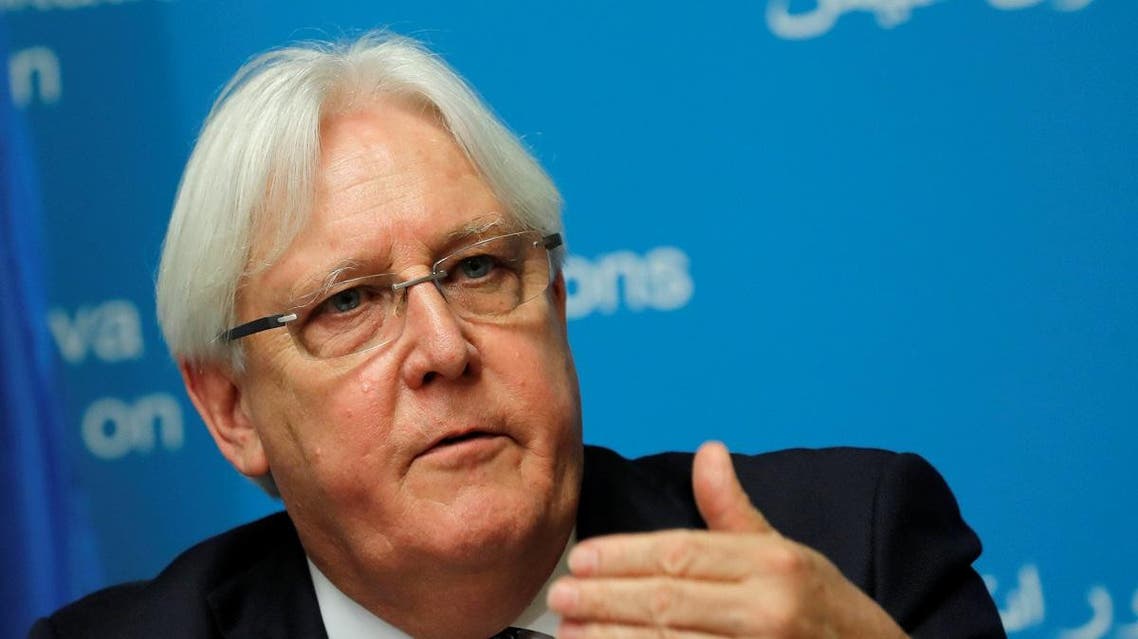 UN envoy to Yemen: I was disappointed with Houthi absence from Geneva talks
The absence of the Houthis from the Geneva talks was disappointing, the UN's envoy to Yemen Martin Griffiths told the Security Council on Tuesday, referring to the much-anticipated peace talks that he brokered between the Yemeni government and the Houthis who refused to attend in the end.
The Houthi delegation on Friday evening rejected an offer to be transported by an Omani plane to Geneva after the aircraft was searched by the coalition backing the Yemeni legitimate government, according to Western sources.
"I was as disappointed as anyone that we were unable to bring the delegation from Sanaa to Geneva," Griffiths said.
"I'm glad to report to this council that despite the absence of one of the sides to the consultations in Geneva last week and even if it certainly did not go as planned, we still managed to relaunch the political process with solid support from the Yemeni people and the international community," he added.
Griffiths maintained that the challenges the UN delegation faced "remain temporary hurdles to be overcome", adding that this does not mean that the political and military situation in Yemen "is not conducive to formal consultations."
Griffiths also highlighted the declining value of the Yemeni riyal and the UN's concern about "frequent attacks" by the Houthis on Saudi Arabia.
"I am greatly encouraged by the very positive open and constructive approach to these issues that I have encountered from the government of Yemen and from the coalition in their support," he said.
"I am very grateful to President Hadi for his personal support and his government's support I am grateful to him and his government for their delegation's presence in Geneva and their constructive participation," Griffiths added.
He stated that the UN delegation will be focusing on nurturing the political process and building momentum that will ultimately benefit the Yemeni people.