The engineering teams of the Yemeni army supported by the coalition were able to extract 500 mines and improvised explosive devices planted by the Houthi militias in a number of areas of the Kataf district of Saada.
A source on one of the engineering teams in Saada confirmed that they were continuing demining operations from the liberated areas to secure them before the citizens are able return to their homes.
The source pointed out that the Houthis have disguised hundreds of mines within populated areas.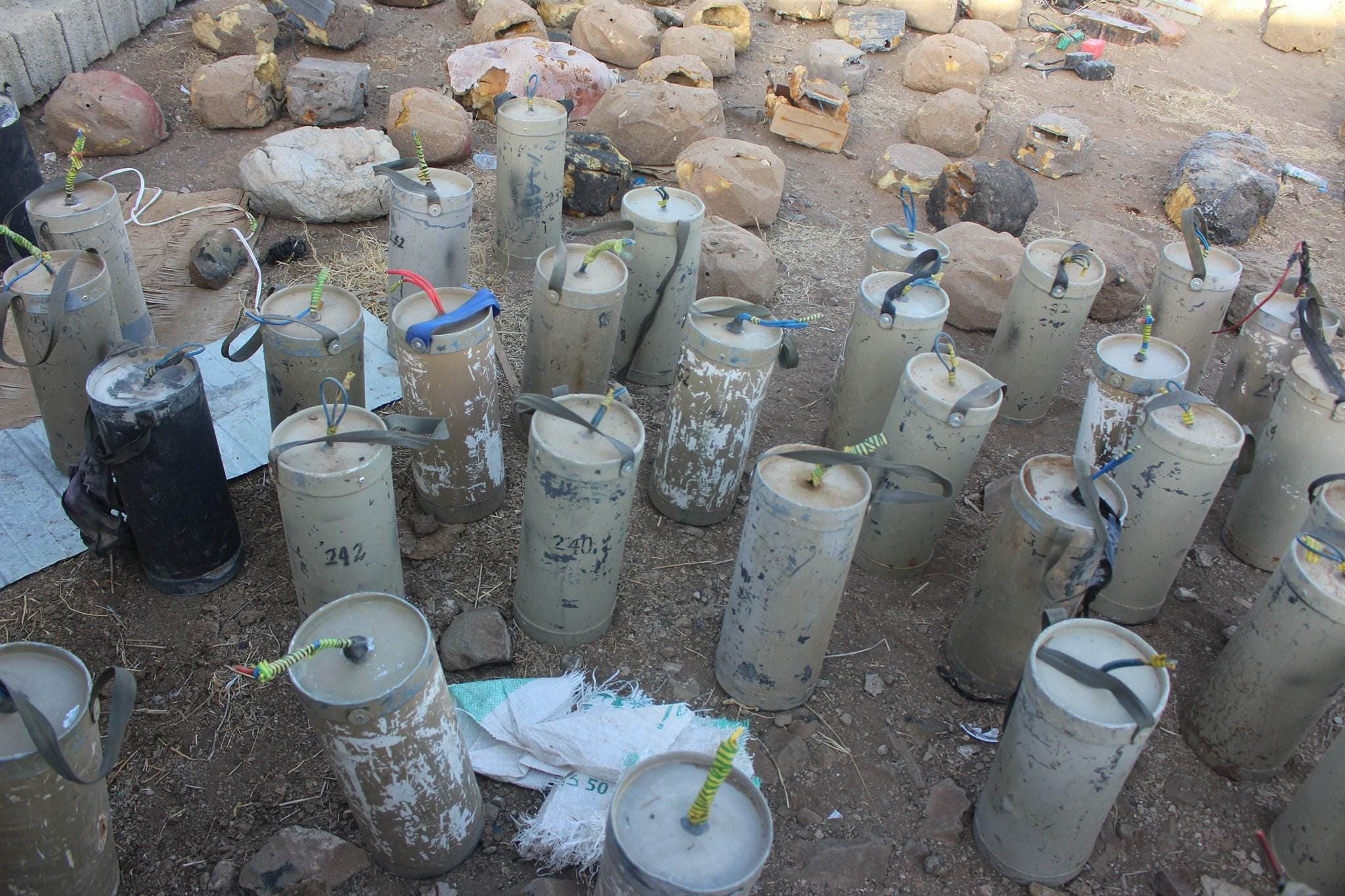 He said that the amount that has been extracted so far distributed between 200 mines and armored vehicles, and 300 explosive devices weighing between 3-80 kg.
He also revealed that the most prominent of these mines and the bombs were planted by the militias between farms and civilian housing and public roads in the villages that were recently liberated.