The Saudi Siamese twins Sheikha and Shumukh were separated after a 12-hour long operation on Thursday at the King Abdullah Specialist Hospital for Children at King Abdulaziz Medical City in the Ministry of National Guard.

The medical and surgical team was headed by Dr. Abdullah Al-Rabeeah, Advisor-Royal Court and Supervisor General of King Salman Humanitarian Aid and Relief Center (KSrelief), with the participation of 30 doctors and specialists as well as technicians and nursing staff.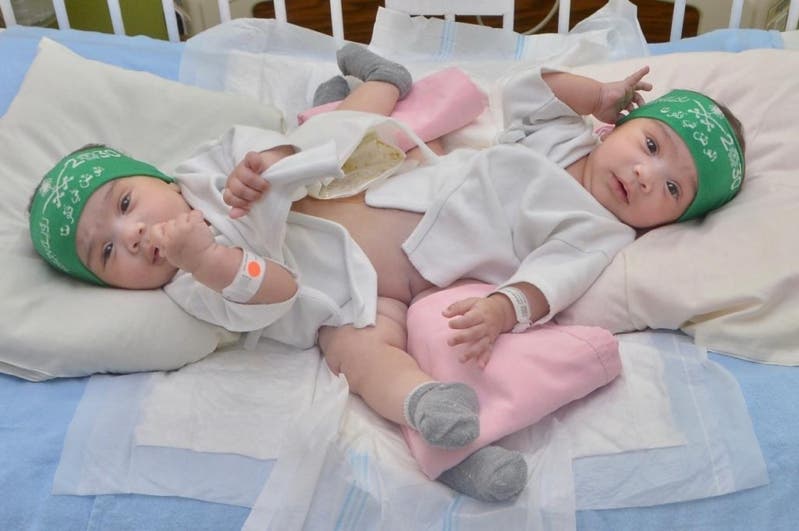 The twins are four months old and each weighs 6 kg. They were attached to the lower abdomen and pelvis region, each with full lower extremities. They shared the pelvic area and below the digestive system, as well as the reproductive and urinary system.
First pictures
Al-Arabiya correspondent was able to take the first pictures of the separated children from the hospital bed before the doctor completed the rest of the medical procedures.

The operation lasted around 12 hours in eight stages having started at 7:30 a.m., said Dr. Al-Rabeeah, head of the medical and surgical team.

After the process of separating, the medical team announced the transition to the stage of restoration, after each child was transferred to a separate bed.

Dr. Al-Rabeeah appeared in a short video in the morning reassuring the parents of the twins before entering the operating room.