Houthi militiamen, who have often planted mines without distinguishing between military and civil targets, have recently planted mines that resemble the trunks of palm trees.

The media center of the Giant's Brigade of the Yemeni Army said that the Houthis planted these mines which look like tree trunks in the plantations of citizens near Kilo 16 in Al Hali district in Hodeidah, adding that engineering teams have discovered them and deactivated them.
In a statement posted on its website on Saturday, it added that these mines were planted in palm plantations after they were developed by Iranian expertise in a shape of palm trunks.

The Houthis have planted thousands of mines and explosives in the western coast killing hundreds of people.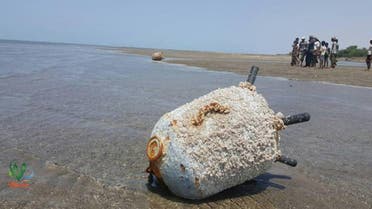 A report by a human rights office in Al Jawf Governorate published on Sunday said the mines which the Houthis planted in Al Jawf have killed and injured more than 713 people, noting that the number of those killed is 183 and of those deformed is over 300. Al Jawf is hence the fourth area in terms of the highest number of victims by Houthi mines in Yemen.

The report also said that the Houthis intentionally planted hundreds of mines in the houses of citizens, roads and farms and turned public and private facilities into military zones.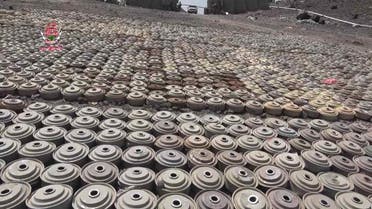 It called for immediate action to save civilians from the mines which pose a huge threat in residential communities.