Saudi Arabia' King Salman bin Abdulaziz Al Saud has sent a written message to Malaysian Prime Minister Dr. Mahathir Mohamad.
The message was delivered by Saudi Royal Court Adviser Prince Turki bin Mohammed bin Fahd bin Abdulaziz during his meeting with the Malaysian Prime Minister at his office in Putrajaya on Monday.
"Prince Turki conveyed to the Prime Minister of Malaysia the greetings of the Custodian of the Two Holy Mosques King Salman bin Abdulaziz Al Saud and His Royal Highness Prince Mohammed bin Salman bin Abdulaziz Al Saud, Crown Prince, Vice President of the Council of Ministers and Minister of Defense," a statement on Saudi Press Agency read.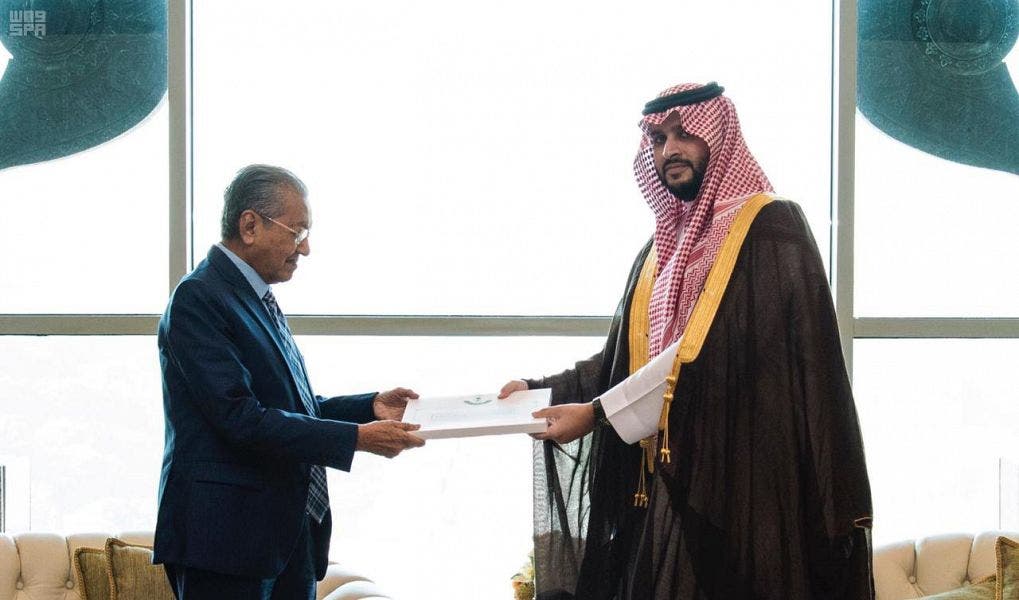 "During the meeting, they discussed bilateral relations, and Prince Turki stressed the keenness of the King and His Royal Highness Crown Prince on developing relations between the two countries in all fields to achieve the common interests of both countries and their peoples," the statement added.