Saudi Arabia's Crown Prince Mohammed bin Salman met on Thursday in the capital Riyadh with a delegation of American evangelical Christian leaders, who are currently visiting the Kingdom as part of a tour of the region.
During the meeting, they stressed on the importance of joint efforts to promote coexistence, tolerance and combating extremism and terrorism.
The meeting was attended by Saudi Prince Khalid bin Salman, the kingdom's Ambassador to Washington, the Muslim World League Secretary General, Sheikh Dr. Mohammed Alissa, and Foreign Minister Adel Al-Jubeir.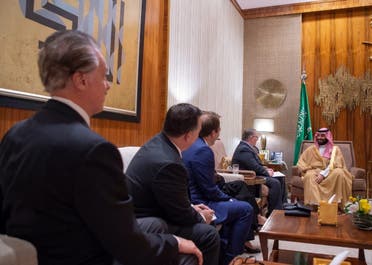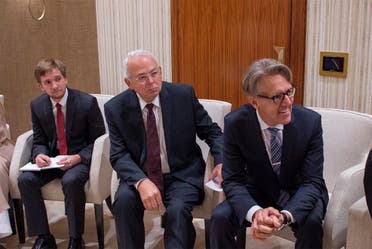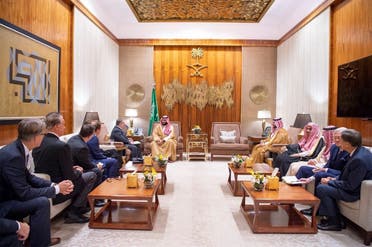 With SPA