Saudi sisters found dead in New York 'were not killed,' US police source says
New York police said that the mysterious death of the two Saudi sisters, who were found tied together with duct tape at their feet and bound at the waist near the Riverside Park in the Upper West Side of Manhattan, could have been a double suicide.
Tala Farea, 16, and Rotana Farea, 22, had been living in Fairfax, Virginia with their mother, but Rotana had moved to live in New York. The family are Saudi nationals from Jeddah.
Investigators said that witness testimonies, evidence and the sisters' credit card purchases reveal that there was no evidence they had been killed.
Suicide is among the hypotheses as to the cause of their deaths.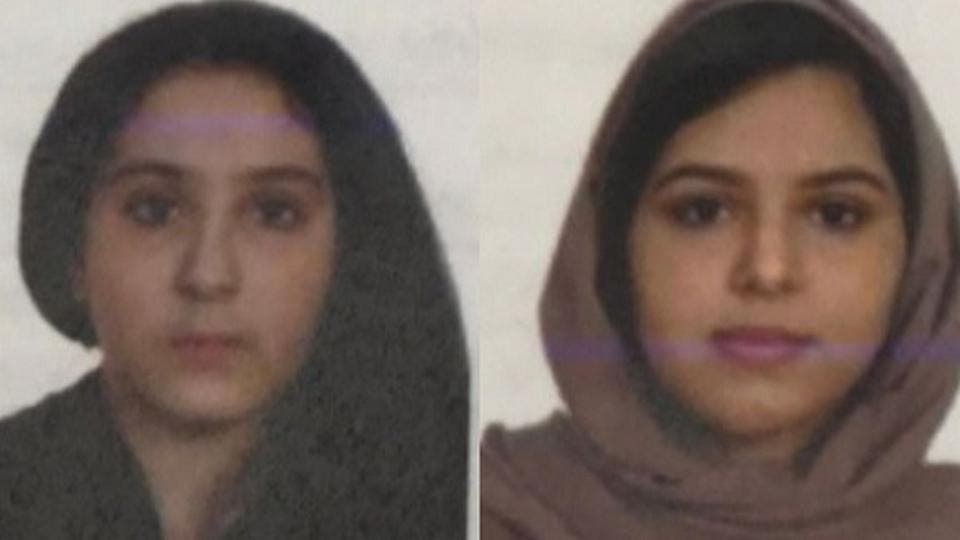 The two young women moved to New York two months before they died, where they stayed in five-star hotels and spent their time shopping.
"At this point in time we have no credible information that a crime took place in New York City… but it is still under investigation," Dermot Shea, the city's chief of detectives, said Friday.
Fatimah Baeshen, spokeswoman for Saudi Arabia's US embassy in Washington, tweeted that "Reports that we ordered anyone related to the Saudi sisters, Tala and Rotana Farea, God rest their souls, (who recently died tragically in NY), to leave the US for seeking asylum; are absolutely false."
"Details are still under investigation and will be shared in due course," she said.

The 'binding' tape
The tape that was found around the women's bodies gave rise to speculation, but Shea said it was not so much as "binding" the women together but rather "keeping them together."
Investigators interviewed sources close to the sisters who revealed that the women said "they would rather hurt themselves than return to their families."
Shea added that the sisters were last seen by their family in Virginia on November 30 last year.
Allegations of abuse
According to Shea, authorities placed the sisters in a "shelter-like" facility in Virginia in December 2017 after allegations of abuse and torture at the hands of their family were reported. The allegations were made against their brother, mother and father.
CCTV footage showed that the sisters were in good health before their death, and had stayed at a number of high-end hotels in the city.
Shea said that their financial situation began to change when their credit card was "maxed out."
The Saudi consulate confirmed that it was conducting investigations with local authorities, the State Department and the Embassy of Saudi Arabia in Washington
The consulate confirmed that it immediately appointed a lawyer to follow up the legal process of the case and will clarify the most important developments as soon as they are received.