WashPo contributor Mohammed al-Houthi pictured with rifle in past interviews
Users on Twitter were able to unearth past photos and videos of Mohammed Ali al-Houthi, the controversial Yemeni militant leader who published an op-ed piece on the Washington Post, showing him with his gun as he conducted televised interviews.
The op-ed by al-Houthi, the head of the so-called the Supreme Revolutionary Committee of the Houthi militia, was published by the US newspaper on November 9.
Al-Houthi is implicated in issuing directives for killing more than 26 Yemeni journalists, while there are 16 journalists until this day in detention centers.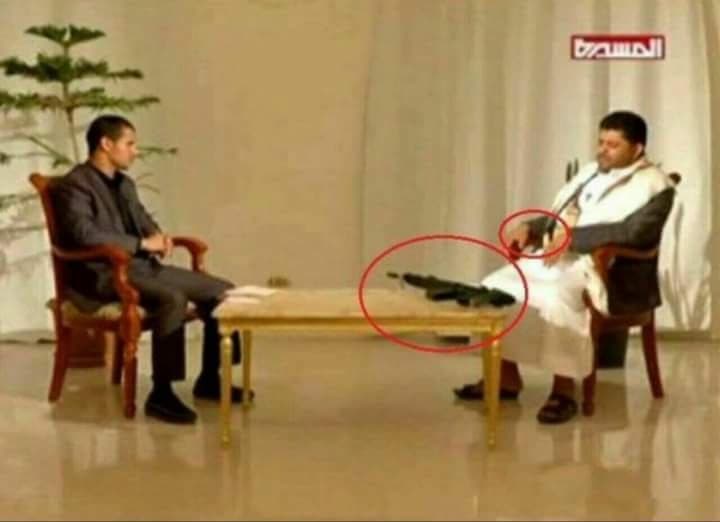 The shocking images of al-Houthi dating back to 2016 shows him with his AK-47 placed either on his lap or on a table during multiple interviews that were aired on pro-Houthi channels.
Yemeni Minister of Information Muammar al-Iryani has questioned how a "criminal responsible for thousands of violations against the Yemeni people" could be given space to publish an opinion piece in the Washington Post.