At the Saudi Royal Court in Riyadh on Tuesday evening, Saudi Crown Prince Mohammed bin Salman met with a number of families of servicemen killed in the line of duty.
At the beginning of the meeting, the Crown Prince, who also serves as defense minister, conveyed to them the appreciation of King Salman bin Abdulaziz to all the families of martyrs of duty in various regions and governorates of the kingdom.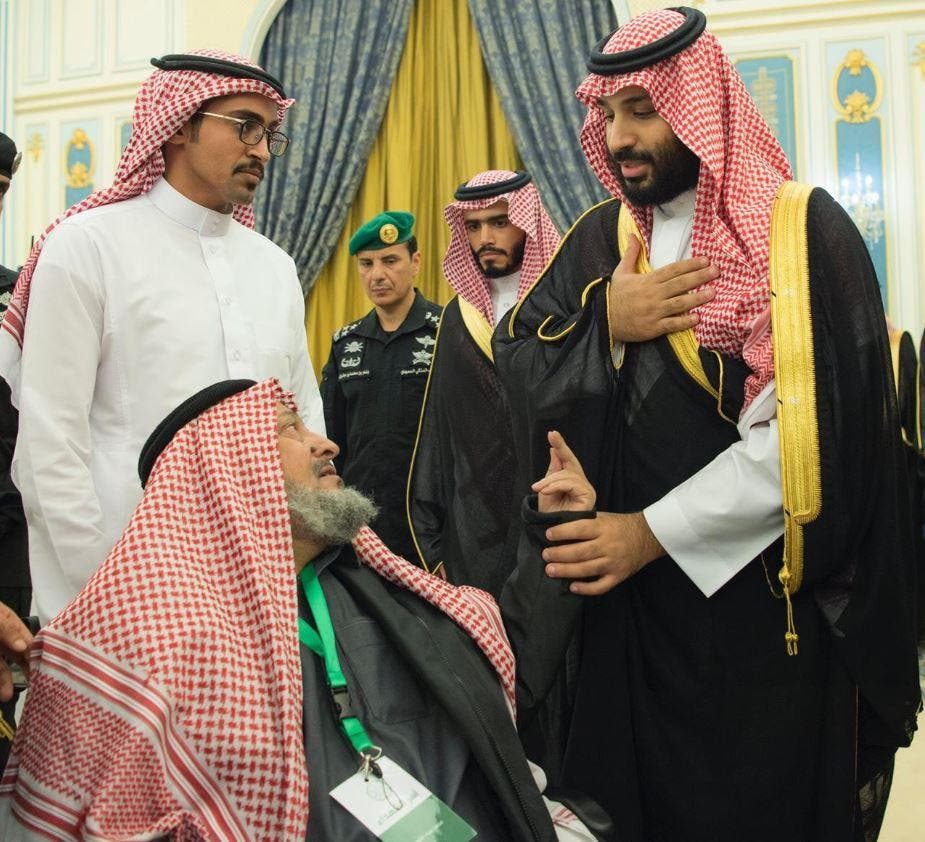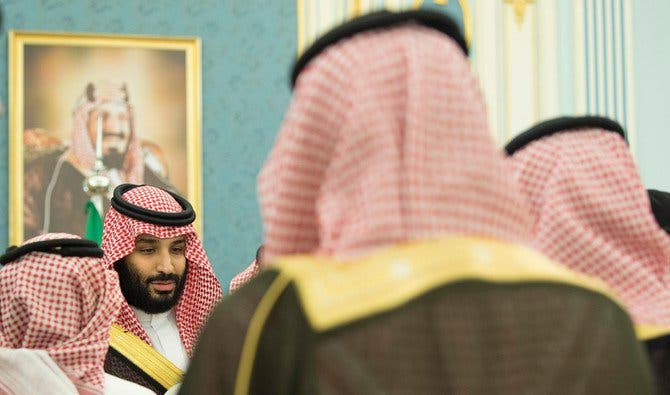 The prince conveyed the king's "pride in the sacrifices made by the martyrs of the duty from various sectors of the armed and security forces in defense of their religion, their homeland and their nation."
Prince Mohammed praised these sacrifices, "which will always be the pride of the leadership and the nation with all its components," a statement from the Saudi Press Agency read.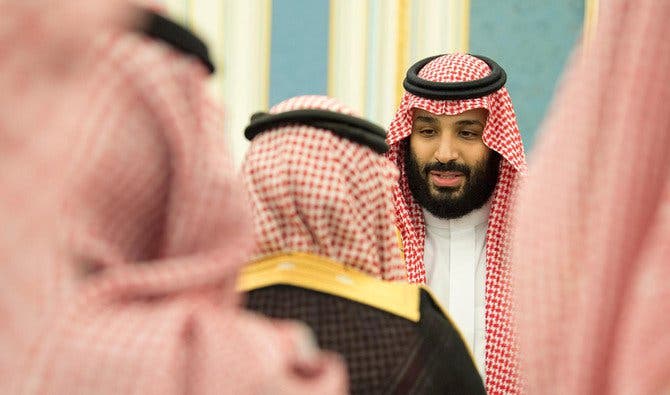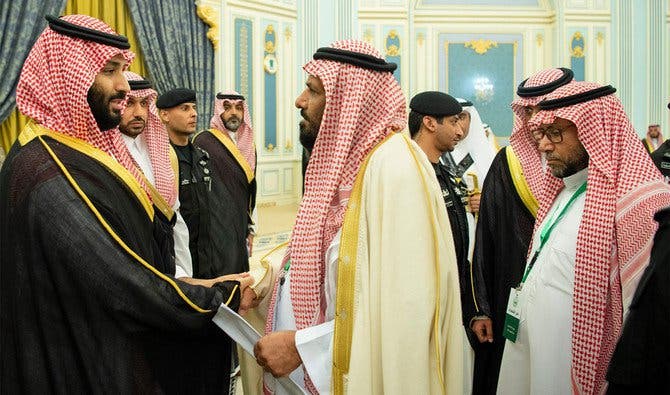 The Crown Prince said: "We have assigned departments concerned with the families of the martyrs of the duty wherever they are and to fulfill their requirements and to communicate with them, and we are in fact" one united family.
"The armed forces and security forces provide an honorable example in defending the sovereignty of the homeland and protecting its sanctities," Prince Mohammed said.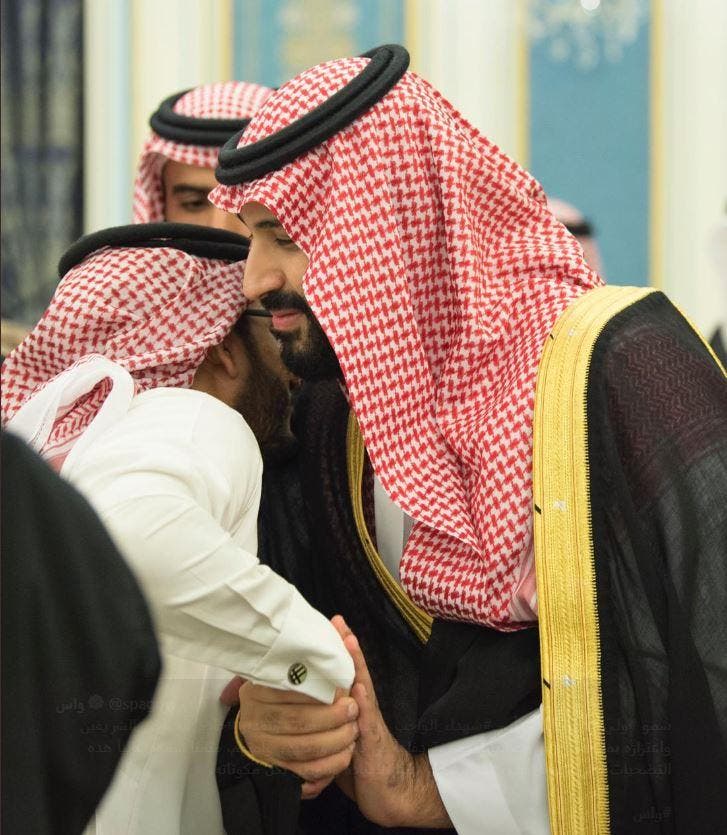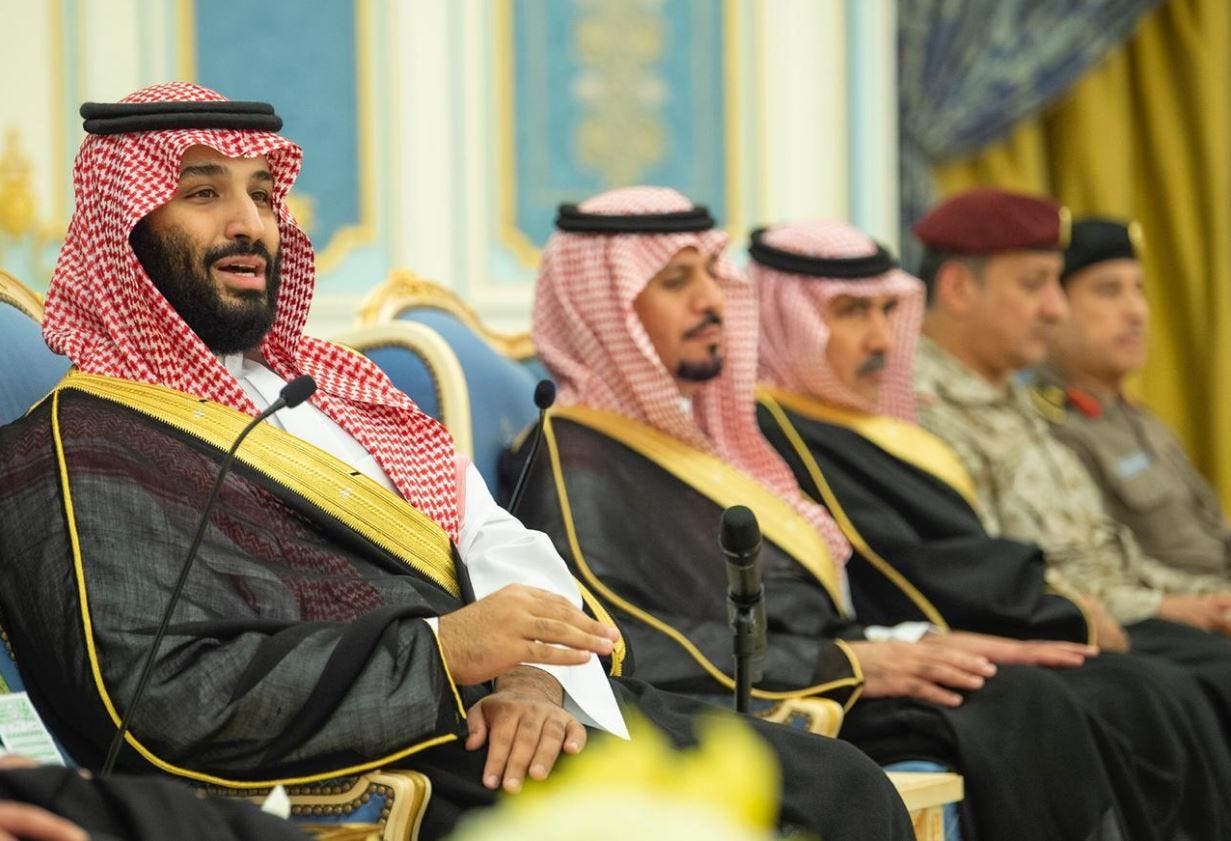 On their part, the families of the martyrs of the duty expressed their happiness at meeting the Crown Prince and hoped that he would convey their greetings and appreciation to King Salman.
The meeting was attended by a number of princes and officials.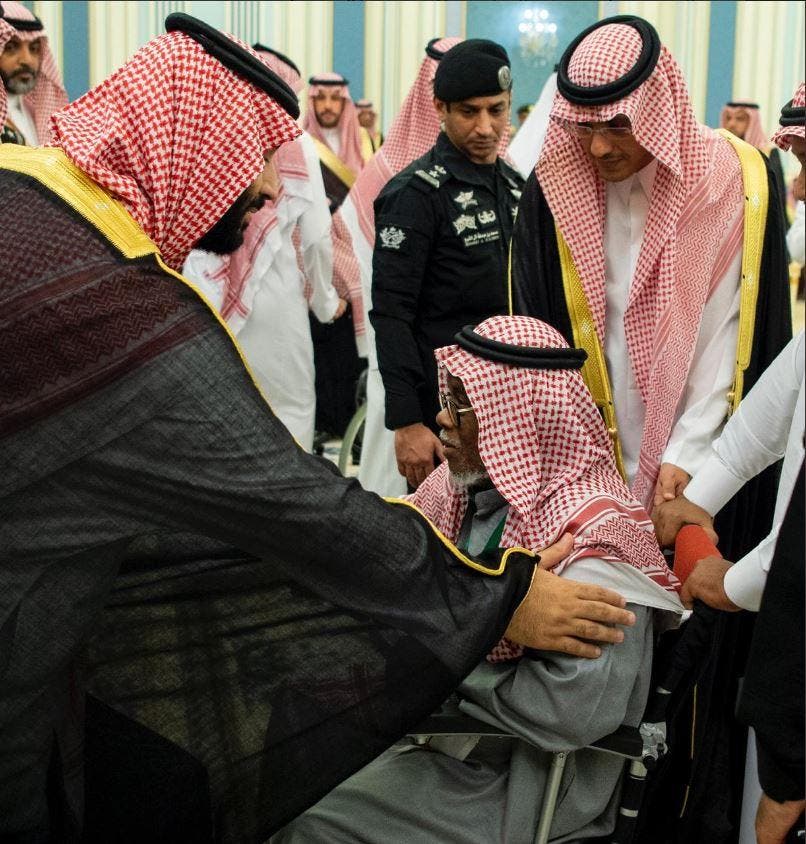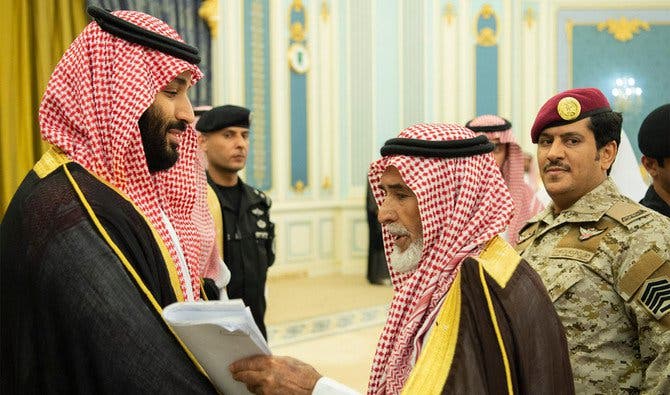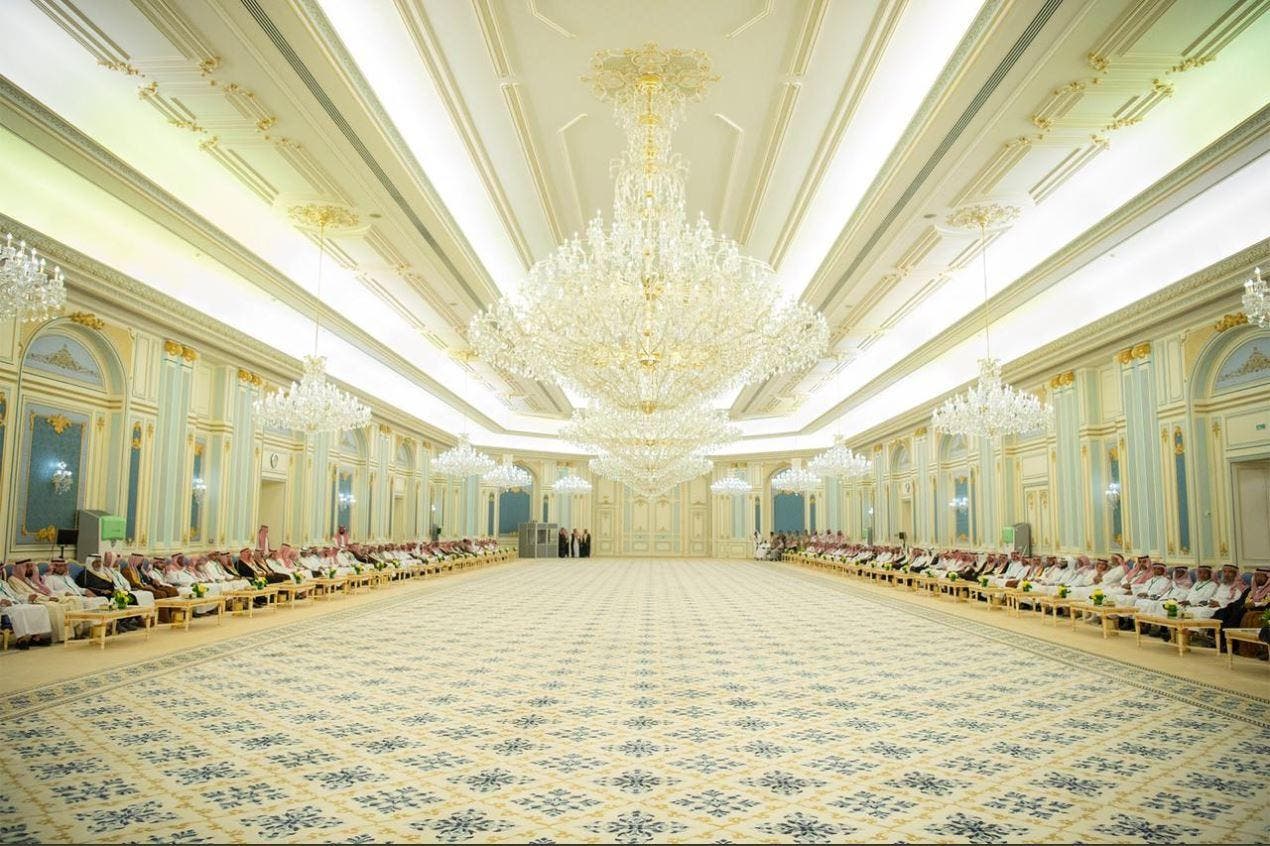 (Saudi Press Agency)