The UAE's first World Tolerance Summit (WTS), started Thursday in Dubai under the theme "Prospering from Pluralism: Embracing Diversity through Innovation and Collaboration" and comes in line with International Day of Tolerance.
The two-day summit, which will was opened by Sheikh Nahyan Mubarak Al Nahyan, UAE Minister of Tolerance, will issue recommendations and outcomes of global talks to help promote peaceful coexistence around the world.
The summit is expected to focus on the crucial role of women and the youth in spreading tolerance in their societies through different fields of arts, education and sports, according to Khaleej Times newspaper.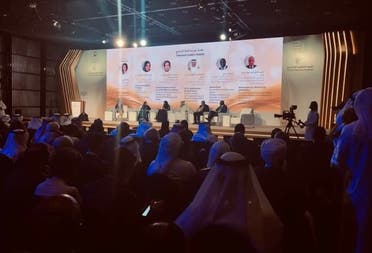 Over 2,000 ministers and government leaders around the world are taking part in the summit.
Emirati Dr. Hamad al-Shaikh al-Shaibnai, managing director of International Institute of Tolerance, said on Sunday "As the youth are the future, it is important to highlight their role on how they can shape the world's vision."
Students from over 15 universities in the UAE and abroad are expected also taking part in the summit that aims to establish a culture of openness and civilized dialogue and contribute to the rejection of extremism.
Since the UAE established the world's first ministry of tolerance and the Arab World's first institute for tolerance, representatives said exchanging knowledge and opening a dialogue about countering extremism will be the key to spread the message of peace.